Every year the mainstream music industry gets a fresh batch of musicians who come and go. But there are always some who turn out to be the promising ones.
If you're ever seen any behind-the-scenes footage of the biggest concert tours, you know that some of the biggest names of the industry take a while to make their mark. However, these new acts could very well be fast-tracked as the next big thing in music.
Now these new acts may not be the usual "EQ Approved" electronic-pop wunderkids, but they do have that something special.
We definitely are liking what we are hearing…So, let's take a look…
Superorganism
This indie pop band started off in early 2017 and hailed from London. Superorganism has eight band members. The lead vocalist Orono Noguchi, accompanied by the rest of the gang: Emily, Harry, Tucan, Robert Strange, Ruby B and Seoul. Domino Recording Company and Hostess Entertainment launched Superorganism in March 2018.
The group is different as its members are from different parts of the world making the band culturally rich. Their unique selling point is their young and fresh internet-hogging electronic-tweaked indie pop. Their internet videos of their songs "Everybody Wants To Be Famous", "Reflections on the screen" are an internet rave with the young generation.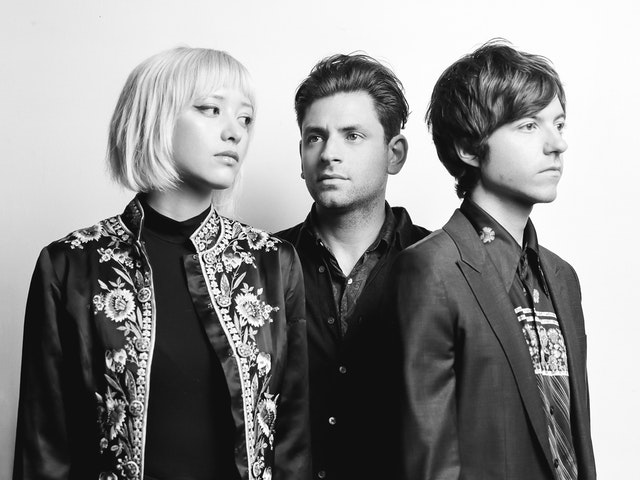 Lo Moon
This American indie rock band is from Los Angeles and have been in the business since late 2016. Lo Moon has three members to its name; Matt Lowell, Crisanta Baker and Samuel Stewart. The lead singer Matt started off by writing songs in New York, having moved to Los Angeles later to find work. He played a demo of their prized track "Loveless" for bassist Crisanta, who was impressed and joined the band. The guitarist Samuel, joined them shortly after.
"Loveless" was released in September 2016 which was an instant hit and started off a series of live tours for them. This caught the attention of Columbia Records who decided to set the stage for them after that. They continued to release his single like "This Is It" and "Thorns" under the same label in 2017. Their big break was their self-titled debut album "Real Love" which was released in February 2018.
Lewis Capaldi
Lewis Capaldi, the singer/songwriter, comes all the way across from Scotland. From the quaint little town of Whitburn, West Lothian, this artist has made his mark faster than anyone else.
From learning to play the guitar at 12, to performing in pubs is where he began his musical career. Lewis has come a long way since releasing his track "Bruises" in March 2017. This song became a massive hit and gathered 28 million plays on Spotify hailing him as the only unsigned artist to reach that benchmark. After being signed on by Capital and Virgin Records he has released songs every year. His latest hit "Rush" gathered 1 million views within a week of its release.