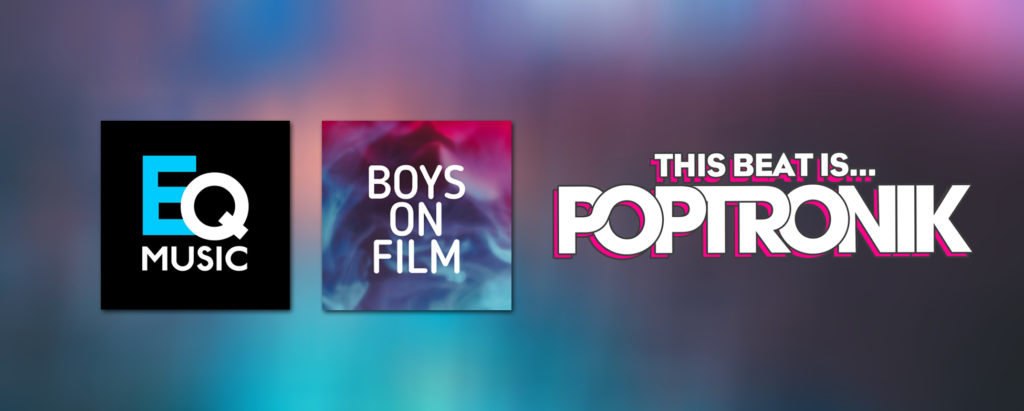 EQ Music launched in 2005 (originally as Electroqueer.com) as a new pop music blog featuring fresh, emerging artists written American born, London dweller Raj Rudolph. Not satisfied with top 40 radio, EQ Music set out on a mission to discover relevant and inspiring new talent in the pop, electronic and indie-pop genres.
EQ Music's mission quickly caught on and has emerged as a noted and respected online music tastemaker with a devoted worldwide audience of over half a million unique visitors, engaging with the artists themselves by interviewing the likes of Lady Gaga, Adam Lambert, Hurts, Erasure, Robyn, Scissor Sisters, Mika, Dido, Sia, NKOTB, Backstreet Boys, Imogen Heap, Steps, The Wanted, Róisín Muphy, Sam Sparro, Martin Solveig and BT just to name a few.
In 2008, EQ Music Live was let loose on London's live music scene and was the first UK music blog that went "from webpage to stage". Based in London's fashionable Shoreditch area, EQ Music Live remains a key fixture in the calendar for new music fans and music industry talent-spotters alike to get to see some of the artists we feature for the first time.
EQ Music Live has showcased some of the most exciting, relevant and on-the-cusp independent pop artists of the time, including Charli XCX, Christian Burns, Bright Light Bright Light, Dragonette, Betty Who, Jennifer Paige, Dangerous Muse, The Sound of Arrows and Frankmusik.
Expanding upon their experience in the live area, EQ Music was the first pop music blog to launch their own North American national club tour as well. The EQ Music Tour featuring Adam Tyler kicked off in August 2011 and made its way across the nation hitting 13 major markets.
In 2012, EQ Music launched it's Poptronik brand which included the critically-acclaimed "This Beat Is Poptronik" Volumes 1 and 2 compilation albums and launched the Poptronik Festival in Sitges, Spain with headlining artists Andy Bell of Erasure, Fernando Garibay (Lady Gaga producer/DJ), Cazwell and Monarchy with a plethora of new and emerging pop and electronic artists. Today, EQ Music continually releases a monthly compilation of specially curated electronic pop music via their "This Beat Is Poptronik" Spotify playlists.
In 2016, EQ Music expanded editorial coverage to new film and tv features and is a regular fixture at important festivals like SXSW, BFI Flare and The BFI London Film Festival. Raj is also a regular co-host of Boys On Film with influential UK tastemaker Phil Marriott, producing YouTube reviews for new movies and tv.
Raj also serves as artist manager guiding the careers of indie-pop AWAL artists Lostchild and Mickey Taylor and was previously manager of successful electronic pop collective Parralox.
Major label or independent, big budget or small, UK to worldwide – all pop and electronic music is up for discussion at EQ Music. At its heart, EQ Music is a fun place to discover new music and film and dig deeper into the lives of important new artists, written with a fun and constructive tone.
You've heard the Top 40. Now listen to this…
For a more in-depth look at EQ Music's history, please visit our Wikipedia page.