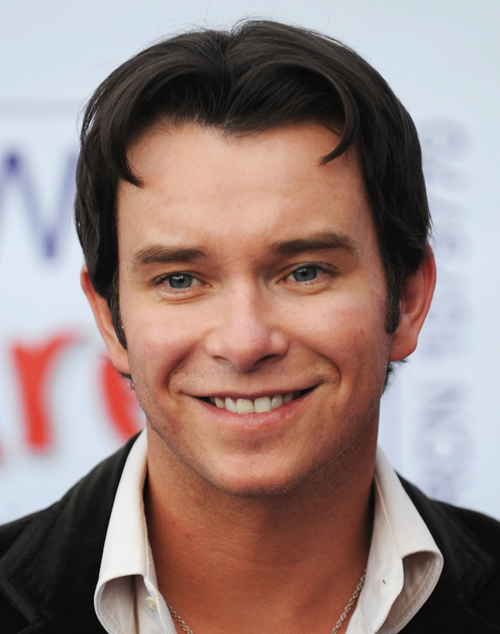 I am deeply saddened by the news of Stephen Gately's passing this morning.
Stephen was a huge inspiration to me.  I've always been a fan of Boyzone but Stephen in particular really was in important figure to me and to the LGBT community .  Before anyone else it would seem, he was one of the first pop stars to publicly come out of the closet and proudly tell the world he was gay back in 2000.  I remember moving to London in July of 2000 and hearing his brave story which prompted me to buy his first solo album.  Title single "New Beginning", eventually reached number #3 in the UK charts and I really identified with that song as I was doing my own "new beginning" at the time.  His follow up single "I Believe" was just as powerful – having been featured in the touching film Billy Elliot and being a publicly out figure – as a gay man, I really could identify with his music.  He was a hero to me and many pop music fans worldwide. 
I wish I would have gotten to meet him.  I remember hearing the news of his civil partnership and being admirable of his move to publicly recognize his relationship.  He was so talented – a beautiful voice that touched many.  I vividly remember going to see his fantastic run in Joseph And The Amazing Technicolour Dreamcoat and he sat next to me one time at a performance of Wicked.  Me being me, I was too shy to talk to him (he had a HUGE unforgettable rock on his finger too), but I will always regret not being able to tell him that he was such an inspiration to me personally.
Please take a moment today to remember Stephen Gately.  He will be missed.