POPTRONIK takes a scoot of the web introducing you to new music artists and generally bringing you the buzz on all that is creating a HOT FUSS in the new music world. With a little difference maybe, but definitely cool as!
This weeks HOT FUSS FIVE:
STARLINGS: Flying out of the synth city coop, Sheffield four piece Starlings bring out their video to third single "Dark Arts". The band fronted by Justin Robson have been gathering critically noted momentum since the beginning of the year, for the duration of which, we have sat back, listened and loved every indie pumped electro breath they have given us. With a shadowy flick of Vintage 80's nu-wave pop heritage "Dark Arts" soaks up The Cure and Duran Duran into a sinister steely potion that's shot a poisoned arrow through our heart, into our pocket and sent us to iTunes to purchase the complete job lot.
WATCH: "Dark Arts" – By Starlings HERE
CAAN: Former Ou Est Le Swimming Pool front man Caan holds the vocal pop sensibilities of an indie pop Frankmusik whose been enveloped in a rushing ambient breeze of exquisite dreamy introspective layering. Turn on forthcoming Spring single "Every Little Thing" NOW! it's yours for a limited time only – for the price of a Facebook "LIKE". Follow Caan's lead. Allow your thoughts to float through the clouds and hit upon his Facebook.
LISTEN TO: "Every Little Thing" – By Caan HERE [FREE DOWNLOAD] HERE
COLOUR CODING: Best known as being part of Australian indie pop makers Operator Please. Colour Coding are Drummer Tim Commandeur and Keyboardist Chris Holland. This primary aside from the band, is an illuminated pop project giving of warmth, the shiniest shimmering keys and sprightly workman's whistle that once entered your head will ear worm itself in there for the duration of the day or more! The first taste from a recent 6 month stint of demo-ed catalogue of goodies they have got waiting for us, we are absolutely salivating for the next juicy drop of sunshine pop from Colour Coding to blossom online.
LISTEN TO: "Perfect" – By Colour Coding HERE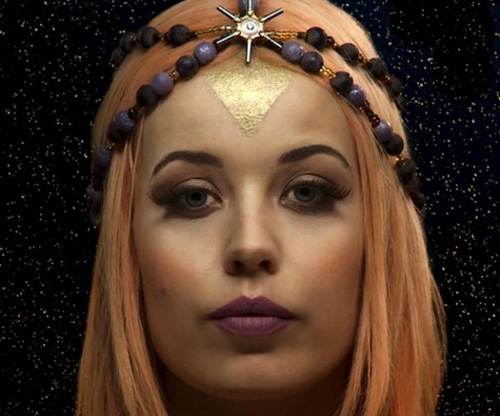 RUBY FROST: To New Zealand with us! Our sound radar has been picking up on the delightful Ruby Frost for a while. The young quirky pop Princess feeds off her inspiration from Björk and Kate Bush, so she totally stirs up good vibes in our song book! The latest buzz lifted from Ruby prior to the debut album drop in 2012 is a whimsical shot at a love song called "Porcupine" – tackling the love torn fragilities between the heart and the mind. Will she ? won't she? Seal up on Love? Ruby's heart seems to be holding her back a little, even though her fantasy filled head wants to go there.
Let's just say this cutesy pumping indie pop number has captivated our play list over the last fews days, certainly helped along by it's exuberant feel of The Good Natured / La Roux. A.D.O.R.E. we certainly do! for a limited time you can swag it off Ruby's Facebook too.
WATCH: "Porcupine" – By Ruby Frost HERE [FREE DOWNLOAD] HERE
OUTASIGHT: Primarily trading himself as a hip hop rap artist over the past few years, Richard Andrew AKA Outasight now has one HOT party vibe that is currently seeping itself into the mainstream, via a lucrative tele-visual American marketing campaign for soft drink brand Pepsi. Not hard to see why, pop jubilant "Tonight Is The Night" is fast becoming America's top party tune of choice, it also got a showing–off on X Factor. It's not all about "Party Rocking In The House" with our stateside friends, but it's certainly on trend to LMFAO, celebrate life and have a bit of fun with your pop songs.
WATCH: "Tonight Is The Night" – By Outasight HERE and get yourself in the party mood, for it is the season for it, by sweeping up a fizzy glass and a half-full of a FREE remix By Captain Cuts HERE.
POPTRONIK shouts outs to other music websites that know HOT FUSS when they hear it.
FREEBIES! – POPTRONIK recommended selection of FREE MP3's / Remixes – delivered newly this week and available from @Poptronik Twitter Feed. FOLLOW US NOW!
SEND US YOUR TIPS!
Do you consider yourself HOT FUSS? Have you heard something NEW and AWESOME with an electro or pop buzz that you think we should know about? Get on our radar!