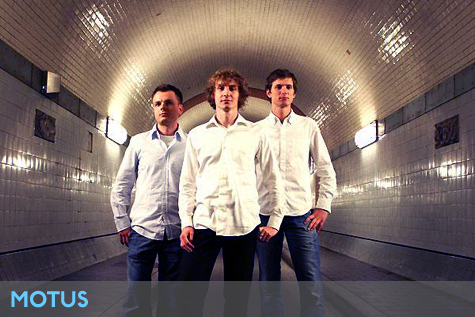 Take a dash of BWO and the unmistakable influence of Erasure and Depeche Mode and whip it all together.  What do you get? 
You get Motus.
Say hello to this new German electro-pop act that has been gaining some heat recently by reaching the finals in the Hamburg Band Contest.  It's not a surprise that they are doing so well either.  Take a listen to their tracks on their MySpace player and I'm sure you'll be living in electric dreams once you hear their signature tracks like "Only At Night" and "Truth" – which are truly some synthesizer scoorchers if you ask me.  Never has a band emulated the iconic Erasure sound so elequently and with percision as Motus has. 
I'm quite impressed with them and can't wait for them to start taking their show abroad.  We all know how much us Brits and Americans love some quality electro-pop too.
Add them to your radar EQs.