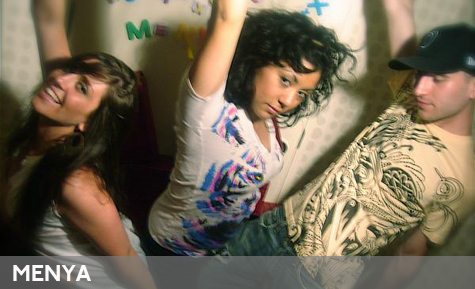 "Oh!"
is one of the funnest songs I've heard this year and it's by a little indie pop group in New York City called
Menya
– who are attracting a lot of attention with their spunky homeade blend of electronic pop with danceable hip-hop.
The threesome have a big show coming up at Blender Theatre in NYC on March 9th and want you all to come and check them out. I'll be staying home in London unfortunately, but my eyes are firmly set on what this funtastic group of best friends get up to next. I think they got that something – scrumptious and unique, kinda like a banana split.
Check out the video to
"Oh!"
complete with gummy bears, jelly beans and all sorts of sugary goodness.