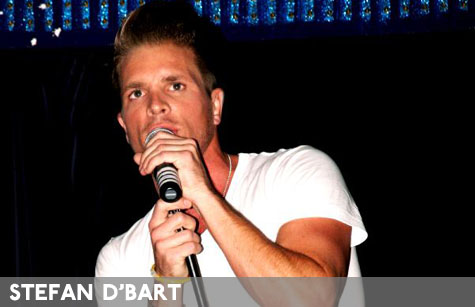 Photo by MAC photography

So here's a bit of news for you.  You know that I'm a massive
Switch22
fan (and you should be too). Well the official word on the street is that the group are now on pause for awhile.  That doesn't quite mean it's all doom and gloom breakup, it just means that for right now, Stefan and Simon are focusing on other things at the moment.
So, with that – it leads me to this next item.  At the last Popshow which was hosted by
Stefan D'Bart
, he suprised the audience by closing out the show with an exclusive track called
"The Day"
which is fucking fantastic.  Great descriptive words – I know.  But I'm telling you, it's a great track. 
Stefan had this to say about the track when I asked if it was a Switch22 track or not.
"
Yes – "The Day" is indeed a Stefan D'Bart track as the Switch22 producers thought that it didn't fit with the Switch style so, now its all mine!"
Lovely.  Now head on over to Stefan D'Bart's MySpace now to listen to said fantastic track and a nice little ballad called "Ordinary Day".
Stefan D'Bart

is currently on tour with

Anastacia

providing fine quality background vocals to all of her fans all over the world.  I say

Anastacia

 should give Stefan have the opening spot on the tour.  Pop pimpers would go mad.  I know my head would explode.