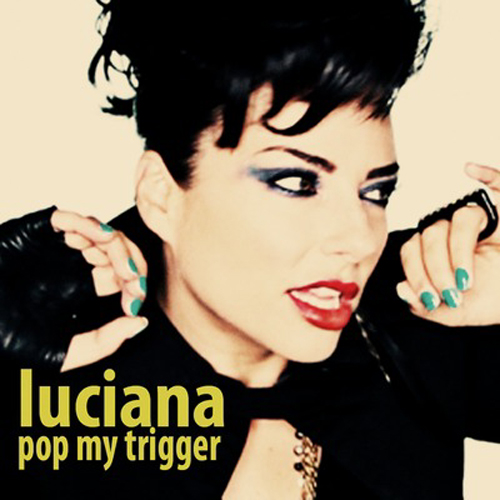 by Raj Rudolph
Luciana deserves to be HUGE. She's one of the hardest working females in dance music (with the best hair in the biz too if you ask me…) and the fact that she hasn't crossed over into the mainstream yet just boggles my mind. She's come pretty close though with some heat from the Taio Cruz single "Come On Girl" and her duet with the one-and-only Betty White on "I'm Still Hot", but girlfriend still hasn't hit jackpot with a huge single yet. She does however keep working hard with songwriting credits and performs her ass off like no other and that's why I have mega respect for her and her amazing dedication to the electro-pop genre.
Her new album "Pop My Trigger" is pretty HOT too. You can listen to it right here. There is no official word if it will be released or not, but I sure hope it does, because when you listen to it, it's like a shot of caffeine straight into your jugular. Take a look at the video for "Jump" too and I think you'll agree.
Listen to "Pop My Trigger" by Luciana right here on Soundcloud.