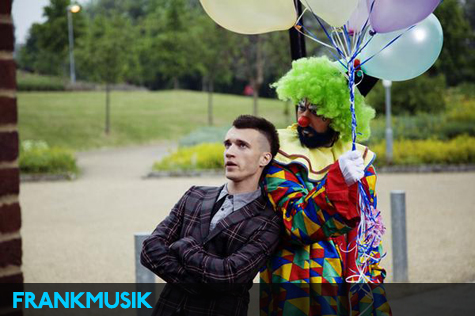 Ohhh a new Frankmusik track just debuted on his MySpace and one that we haven't heard before!  It's called "Dancing In The Dark" and it looks like it's gonna be an album track on "Complete Me".
I love this track – it has shades of Depeche Mode in the background from the "Construction Time Again" era. Vince's vocals are shining, the synths are amazing and monsieur Frankmusik just keeps going from strength to strength.
Who's gonna be at Pet Shop Boys on June 16th at the 02?  Don't forget that Frankmusik will be opening for them – bound to epic night in electronica.