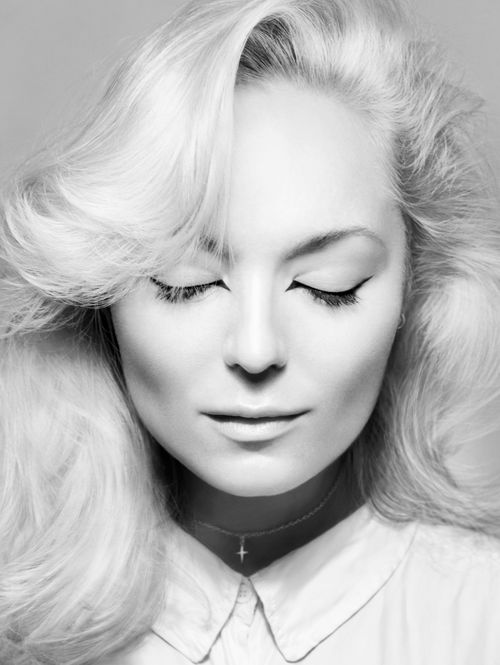 By Mandy Rogers
Following on the heels of her "Wires And Sparks EP" spring release, Polish electronic artist Pati Yang announces a second EP "Hold Your Horses" to be released this fall in run-up to her first complete solo debut UK album which she is currently working on with Joe Cross who is noted for his work most recently on Hurts "Happiness".
Pati taps gloriously into an ethereal mode of pop noir on EP title track "Hold Your Horses" it goes into the gallops at a danceable anthemnic lick, comparisons of Florence and The Machine are going to fly at this to be honest. It's folky, lush, alternative all brought together with a stirring poppier alternative sound that's here and now.
"Darling" and "Kiss It Better" turn up the amp with a blast of gothic new-wave feist, it feels very much like Pati's stepped into the studio with Ultravox, and taken over the vocals whilst Midge has gone off on a tea break. No seriously, these tracks ARE as comparably good as something by the iconic electro-rock legends, but we must remember here that although Pati is relatively new to us in the UK, in her native Poland her latest album will actually be her 5th.
This EP glows with more power than it's predecessor "Wires And Sparks" it seems to take to the theme of power anthem's and nothing is more identifiable to this on the EP as the glam rocking strains of "Revolution Baby".
What this EP gives, is a further insight into the accomplished experimentalist musicianship of Pati Yang that has marked her as stand out amongst her peers back home in Poland. Making an exciting and promising cross-over to the UK music scene something viable and wholly achievable.
The full forthcoming album is definitely something I am more than quite looking forward to hearing when it drops.