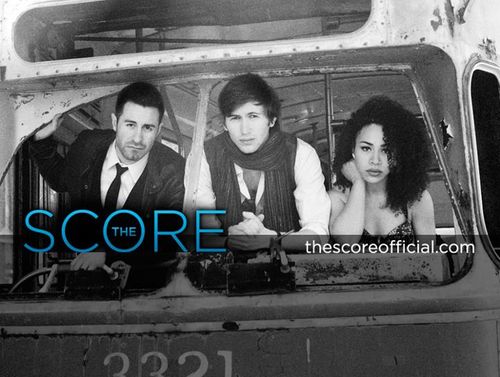 By Mandy Rogers
I'm fresh faced from my Holidays and in the mood for some
flavoursome intellectual pop to banish the last strains of the ringing in my
ears of Summer Anthems and novelty tracks.
Yep I'm quite done with boozy club night rowdiness, well for a few days
anyway.
Piquing my interest with some alt-pop soulful juiciness is
New York ensemble The Score with their taster offering "Dancing Shoes" that is
in prelude to a soon to be released debut EP.
The Score fronted by vocalist Eddie Anthony and co-steered
by producer and arranger Edan Dover, have the acumen of top draw contemporary
pop makers whose musical alchemy of genre blended, nostalgia shiny, pop
mixtures has seen them rise up also through the songwriting-producer circuit
penning urban pop grooves for The Vampire Diaries star Kat Graham.
Taster track, "Dancing Shoes" starts off as an unassuming
acoustic pop ditty that gracefully crescendos and diminuendos with a full throw
of emotional impact. Enveloped in an intermittent rousing swirl of orchestral
arrangement, meets Motown, meets pop at it's compositional structure that is
further genre weighted by Eddie's dulcet husky vocals and harmonies. Oh man,
SWOON!
Contemporary pop fed with an off-kilter twist and listener
grabbing melodious hooks, ensure that The Score are forging their own style of
sound, and it is one of majestic presence and uplifting vitality with the
attributes of an already established band that you might think that their pop polished performance and suiting is
the result of them being together for a couple of albums of material and not as
a taster to a debut EP.