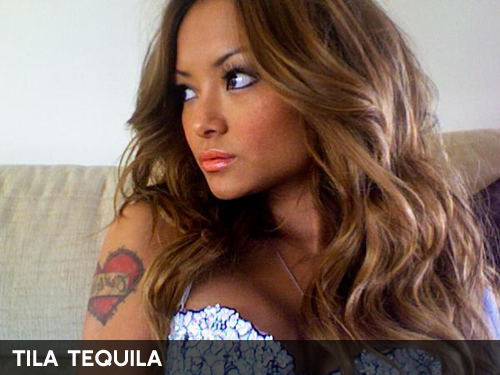 Tila Tequila is on fire – that's all I have to say!
In part two of our EQ Audio Interview with Tila Tequila, the reality star and budding "mogul" let's rip about her plan of assault on "Piggy Perez" with the launch of her new celebrity gossip blog – www.tilatequilaomg.com and we get personal about why bloggers (like Perez) shouldn't be outing celebrities and musicians.  Tila also talks to me about breaking Asian stereotypes and her big plans of becoming a US embassador to Vietnam – because well, "nobody fucks with an ambassador".
I hope you enjoy this chat as much as I did and if anything have a laugh and a giggle when you hear it.  I most certainly had fun chatting to Tila Tequila and getting to know her.  She's really not all that bad or evil – despite what you read or hear.  To me, she's just pure entertainment and has a big personality and hey – we all need some of that in our lives right?
If you missed Part 1 of the Tila Tequlia interview – click here.
If you'd like to buy her new single "I Love My DJ" you can do so on