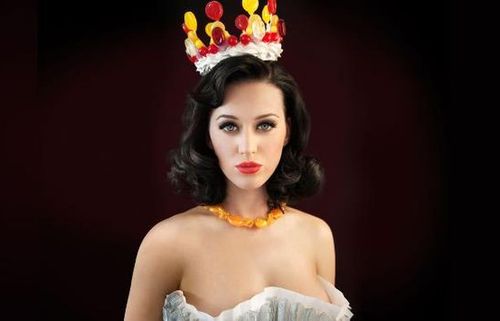 by Javi Lopez
TEENAGE DREAMERA IS OVER (well no yet until the movie is released, but whatever.) Wide Awake is Katy Perry's lastest single in which I was not interested at all until my friend Travis got me into it – and to be quite honest, I was hooked for a couple of days because it is actually a good song~ (THERE It iS, I SAID IT.) Wide Awake makes you feel like floating, jumping around clouds and makes you feel like ugh, you just want to listen to it all day.
It's really different than anything you can find in Teenage Dream – It's Dream-pop.
The video is actually really creative, as it's begins were the California Gurls's video ends – Starts all by Katy being an ugly dark w(b)itch, eating the forbidden applestrawberry and then everything turning into a flowered labyrinth and whatnot. The video is okay, creative, at some point shady (Katy hitting the prince aka Russell Brand obvz) and cute for the little girl (whom I believe is Katy as a kid) – really enjoyable after all. And as good as The One That Got Away, and less like Part of Me crappity-crap video.
Watch Wide Awake below – judge it, love it, hate it *puts on Kazaky heels and whispers* – I don't care.