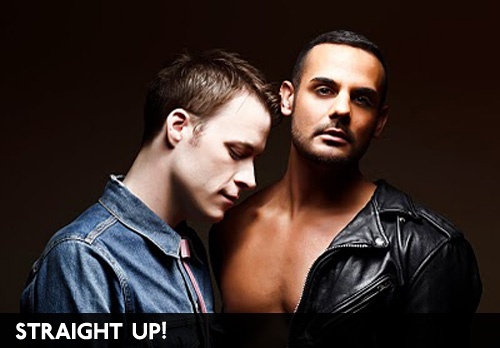 You know – I'm in a silly mood today…can you tell?
The new video to "Twink" by Straight Up has landed and as I just loved the Swedish duo's last single "Attention Whore" it would be totally wrong of me not to feature their new video. In every way possible, Straight Up should be a total joke – but how they can get away with being so-cool-yet-so-camp is pretty amazing if you ask me. Yes, the songs are laughable but with so many gay pop star wannabees trying hard to make songs about gay sex seem relevant and relatable, Straight Up just manage to do it properly – all with a bit of tonuge-in-cheek which makes it that much more fun to witness.
Although I'm not into twinks, you might be…so – check it out.