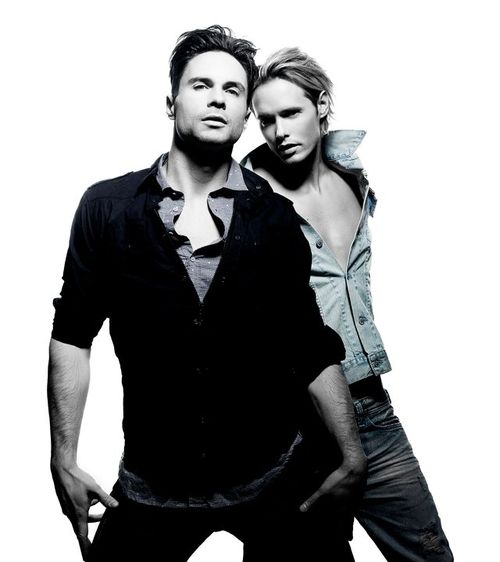 By Mandy Rogers
This weeks hotness from Sweden has arrived.
Fredrick and Nicklas together, form as Man Meadow and
between them they have a tidy sound package of euro pop dance dazzle to enthral
us with.
The dazzle in question is "Overflow", a song that has
already had a welcomed response by the home crop of Swedes through the Schlager
and Eurovision Song Contests. Although initially written for Man Meadow, it was
Ditte Marie who danced it out through the contests for the Danish.
Back in the hot seat of "Overflow" Man Meadow command the
vocals with a flash of euro spirit and Pet Shop Boys verve.
Oh and the video is kinda a toned flesh zone set in and
around a swimming pool, not a bingo wing or a muffin top in sight, just skimpy
lycra creations flaunting the manly pecs appeal and lady curves to fullest
potential.
Get lost in the dance buoyancy of the song, or the bodies
beautiful in the video, or jump right in at the deep end and enjoy both!
SPLASH!