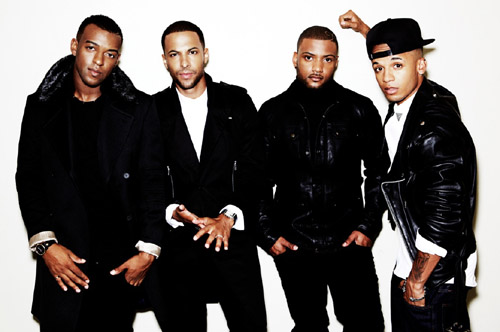 JLS shift gear into a fresh era with the release of new album, Evolution on November 5th.
The album deftly documents a growth for the boys as we see them mature
both personally and sonically with Evolution. The album will be preceded
by the single Hottest Girl In The World, released on 21st October.
Evolution
sees JLS move in a more urban direction and sees the Brit boys working
with a stellar list of American urban producers including hip hop
producers The Runners [Rihanna, Chris Brown, Rick Ross] and Midi Mafia
[Brandy, Frank Ocean] to legendary R&B hit-maker Rodney Jerkins
[TLC, Kanye West, Beyonce]
The lead single Hottest Girl In The
World is a sleek, modern club song and shows a maturity and progression,
which takes the group out of pop territory. A seamless transition into
grown-up R&B, JB, Marvin, Oritsé and Aston go in on the high notes,
showcasing their audacious vocals alongside the tight production,
courtesy of Bangladesh [Lil Wayne, Beyonce, Usher]. Hottest Girl In The
World will be premiered on UK radio on the 6th Sept.
Since JLS
came second on X Factor in 2008, they have been one of the most
successful acts in the show's history. They are the only act from the
show to have had five number one singles. Over the last four years they
have sold over six million records.