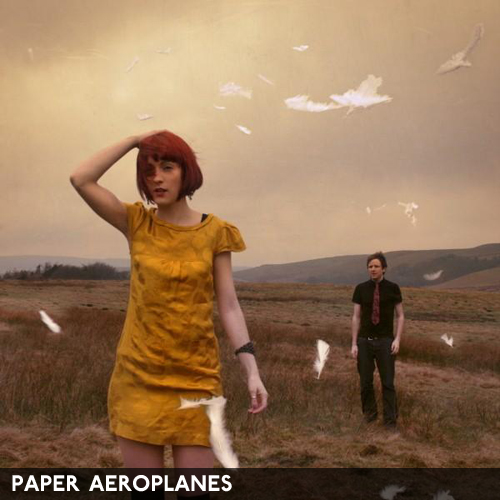 If you're in the mood for some music reminscent of Juliana Hatfield and Lisa Loeb, then you may totally dig new duo from Wales – Paper Aeroplanes.
"Cliché" is a lovely little track but it has a classic case of "the video makes it even better" going on which regardless if you like this type of folky-pop music, you'll really LOVE the video. It kinda reached into my heart and pulled it out – and not in a cheesy Hollyoaks or Grey's Anatomy kinda way.
What happens in this video also happened to me in real life once…I made a date with someone I was seeing and on the night, they stood me up…only to find out moments later after sending me a text saying he was sick, he showed up at the same bar I was waiting for him at – with some ugly bitch!
Needless to say, I was rather angry – just like Paper Aeroplanes…
Enjoy this video – I really liked it.
Paper Aeroplanes release their debut album "The Day We Ran Into The Sea" in April. More Paper Aeroplanes on MySpace.