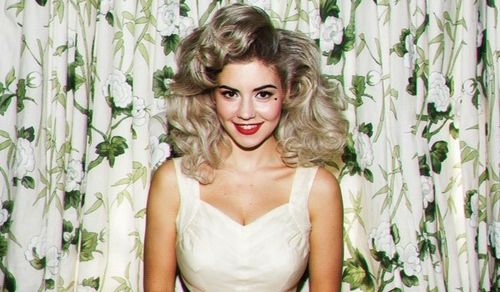 By Javi Lopez
STOP WHATEVER YOU ARE DOING & BOW DOWN.
Marina delights us with Electra Heart's part #7 How To be a Heartbreaker (US single), and words are not enough to express how perfect this is. Marina wearing bubblegum black (and her heart on her cheek – duh), wet hotties wearing nothing but black briefs – I seriously cannot even.
Marina caught me with this single ever since Electra Heart's release in the United States – It's catchy, flawless and it's like her lesson learned after everything she went through in love, which is what was revealed to us in Electra Heart aka anything but a horrible life in love.
HTBAHB is Marina's way to say 'F#$% this, I wanna have fun now'. Brilliant.
Want to be a Heartbreaker? Follow Marina's rules now by watching the video below: