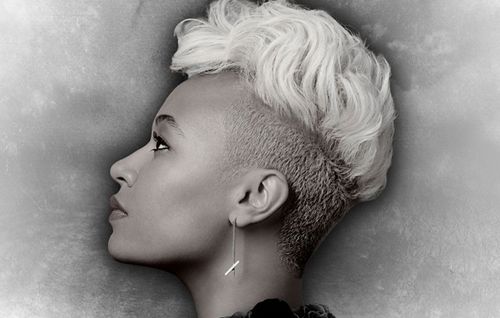 By Jordan Meehan
One of my new favorites, Emeli Sandé, just had her television debut over in the US on hit late night show Conan! Sandé performed her hit single Next to Me, which will be her debut single in the United States, and was released on April 17th.
The Conan performance was more acoustic and stripped down, but my god was it amazing! Emeli Sandé is exactly what's missing on the top of the charts in pop music right now. Adele has been doing a good job of filling that spot for the last year and a half, but there's something about Emeli Sandé that I just love so much. Perhaps it's her more upbeat music, or the soulful feel of her vocals. It's no secret that breaking onto the US music scene is extremely difficult, especially for an international artist, so I wish Emeli the best of luck!
Her debut album, Our Version of Events, is set for a June 5th release in the US. Check out her Conan performance below!