Remember "Release Me"?
Agnes Carlsson, the woman responsible for 2008's hottest club track, is back for another shot, and her latest track will be the lead single from her fourth album, due early next year. "Don't Go Breaking My Heart" is heavier than "Release Me" but has just as many hooks, and is definitely worth a listen.
There's no official video yet, but we do have this official photo from on set: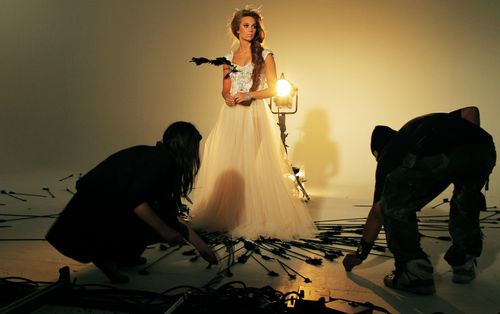 That doesn't really help us very much does it. Anyway, you can have a listen to the track below; it's out in Sweden on September 21st, you lucky Swedes.