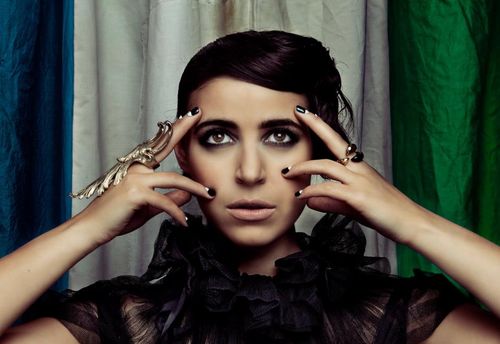 By Mandy Rogers
Hannah YADi is an artist in every sense of the word, all encompassing creativeness with a distinctively fresh strike of heavenly alternative pop flavour that is hard not to instantly adore.
The name YADi has been filtering excitement online with demos and such for quite sometime, although it's been fashioned as quite low key, the response from wherever it's glistened has been of the wholly favourable kind which has seen to help elevate her from unsigned to recently signed.
Infact, I already brought her forward as one to watch, but seeing as now with full label backing behind her, she's been able to refine and showcase her beautiful chugging alternative pop tunes to the maximum, I feel a maximum post of EQ Discovery is warranted.
As "Guillotine" jumps from the one of the first demos that peeked up online around two years ago, it's now been given some polish and a suitably eclectic otherworldly themed video treatment that's spellbindingly good.
Fans of Marina / La Roux should indeed begin to go nuts for YADi too, as I think she's just warming up a little and is going to be quite a one to keep the eyes and ears keenly looking / listening on.