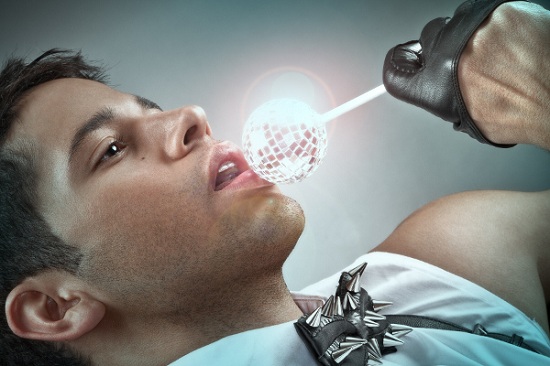 By Mandy Rogers
Look whom we have adding some heat into our discovery section, It's Puerto Rican born hottie Ryan Adames! Although, he's jolly nice to look at there's more to Ryan than mere eye candy – Let's check him out!
From stepping off tour as a dancer on "Oz" The Musical. 2011 has seen Ryan's multi-talented creative energy burst though onto other media outlets. His Latin lovely face, has already adorned the silver screen this year in the film "Vampire Boys" of which he also contributed to the soundtrack 3 tracks from his own debut LP "May Cause Blindness" .
Spawning a rather epic styled cinematic psycho chilling video to single "Out Of My Mind", displaying Ryan's nifty footwork & eye pleasing rippling torso, that we found quite an enjoyable watch and we thought that you might care to see Ryan in action too, so here it is in all it's buff glory just for you!

On the back of the rising success of that, Ryan now steps up his musical career to take 2011 out with a BANG. How does one go about that? Well for one thing they team up with provocative viral internet star Chris Crocker, and between them whip up some pounding electro rock that turns dancey – as one might expect with Chris on board, the inspirational nod of course, falls to her Pop Tartness Britney!
Nonetheless, this is turning out to be quite an enjoyable pop romp number securing Ryan Adames a plot on EQ's potential star of the future radar.
Boom! As if by magic, team Adames have left us a juicy little snippet of their freshly squeezed collaborative effort to share amongst you and maybe it will stir your loins into electro pop creaminess in little over a minute.