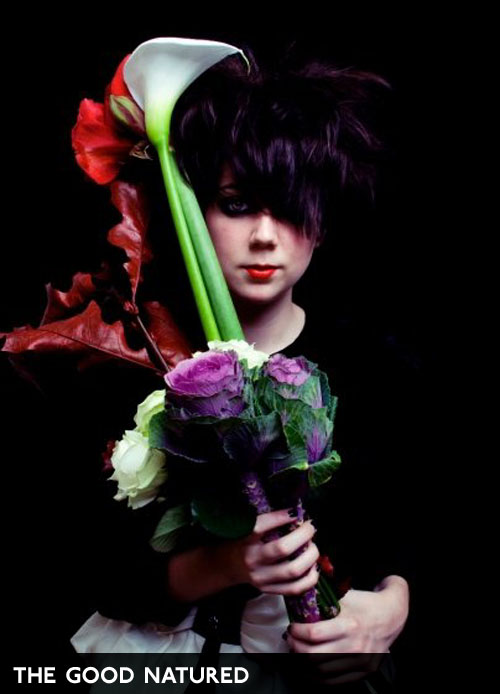 Photo by the lovely Charles Moriarty

So she can't quite stop an overflowing sink (see her Twitter), but what this girl does in the studio is just amazing.  When I'm not obsessing over Lady Gaga's "Bad Romance" the other song I am obsessing over right now is "Your Body Is A Machine" by The Good Natured.
I've been talking about The Good Natured for quite awhile now on EQ and I intend to talky talky even more about her until she has a hit on the charts.  She's one of the brightest young things to come out of England in quite awhile now and her magical weave of artistry, substance, simplicity and well, good natured-ness really makes this gal one to watch. 
A lot of people ask me – "Why don't you like Florence And The Machine" and the answer to that my dear readers is simple – Flo's got nothing on The Good Natured.  I very much hate to choose alliances here, but The Good Natured has me hooked.  I've witnessed her music develop from a sparky indie melodies to an overwhelming rainbow of gorgeous musicality that leaves all artists in her genre in the dust and with a lot to look up to.  I'm telling you EQs – if you haven't yet bought any of her EPs yet, then you're "not quite getting it". 
Unfortunately The Good Natured had to cancel all of her live dates for the remainder of the year, but make sure you go and see her as soon as possible when the clock churns 2010 – you won't regret it.  Until then – make sure you throughly become as obsessed as I am about her music by checking out her amazing tracks on MySpace.
This has not been a paid advertisement.