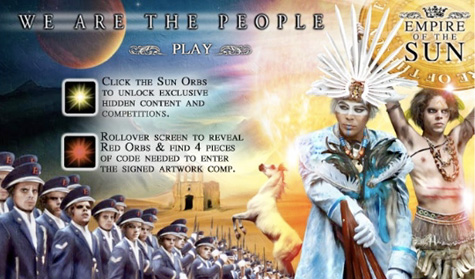 This has to be the coolest music video I've seen in a long time. It's totally interactive!
Proving that they are on the forefront of technology, imaging and music, Empire Of The Sun have just launched the video for "We Are The People" which, if you're a fan, is probably the most uber cool thing you've seen the boys do so far.
To view the video – click here. Start unlocking all those orbs – it's so much fun!
Empire Of The Sun continue to mesmerize me with their subtle and soft electronic melodies. It's nice to see the band gaining some attention here in the UK with their signing to Virgin Records.