One of the best things about SXSW this year was their big focus on DC Comics properties. The festival itself housed a week-long DC Comics installation on Red River Street that had real-life batmobiles, the Superman statue from Batman V Superman, an appearance from the cast of Black Lighting and even legendary comic artist Jim Lee showed up to sign autographs and memorabilia.
SXSW also debuted the DC Comics animated film Teen Titans Go! To The Movies and I was lucky enough to be in the audience for the first-ever public showing of the new Superman prequel series Krypton debuting on Syfy this week.
I have to say that I was a little skeptical about Krypton when it was first announced. It seemed the hype-train took awhile to get out of the station, but as the trailers improved with every new drop, I was more than curious to make sure I got a place inside the intimate Alamo Ritz on 6th Street to watch the pilot episode and get to know the cast of Krypton a little better.
What happened inside the Alamo Ritz was pure magic. The first episode of Krypton far exceeded my expectations. The cast of newcomer Brits in way of Cameron Cuffe as Seyg-El (Supes grandfather), Georgina Campbell as Lyta Zod and Wallis Day as Nyssa were exceptional in their roles and adorable in real-life, making me even more curious to see episode 2 after the reveal of Brainiac as the series big bad – the first time ever he's been portrayed in live action on-screen.
Why is it so good? Well with Superman cannon, you will always have a few restrictions to the story because we all know who young Clark Kent grows up to be and how he escaped an exploding Krypton to become the greatest superhero of all time.
With Krypton, the tale starts with Seg-El, Superman's grandfather and this gives the series a bit more flexibility on storytelling and we really get to see how Krypton really was before it met the ultimate demise that we all know so well. What I loved about the look of this series is that it compliments Man Of Steel very well. Krypton has that familar Zack Snyder feel about it, yet it doesn't feel dark and dreary at all. It's almost like Krypton could be a companion series to the Henry Cavill movie. And if that proves to be true in the end – I'll be an even happier DC Comics fanboy.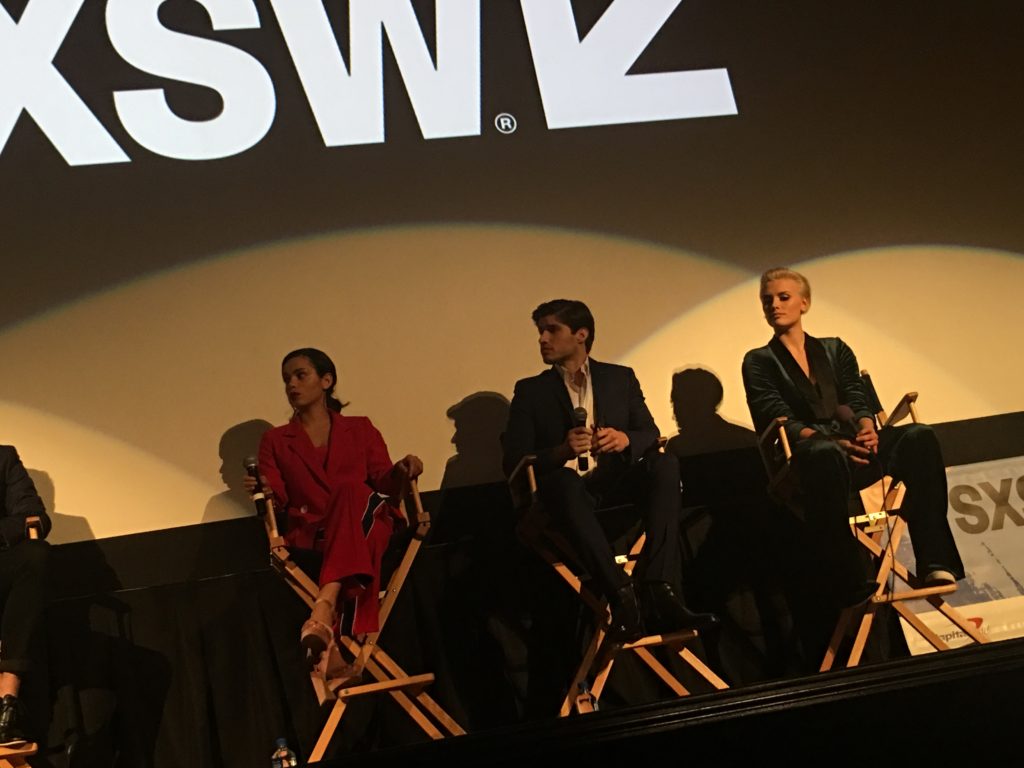 Why should you tune in? Well, what I loved about the pilot was the introduction of Adam Strange coming back from the future to warn Seyg-El about Brainiac's impending plot of doom. We also get to see a glimpse of Brainiac at the end of the episode that totally lives up to my expectation of how genuinely creepy he really is. Word on the street is that we'll also get a glimpse into Thanagar and the world of Hawkman and Hawkgirl in this series as well.
Krypton debuts on the Syfy channel on March 21st and if you're a DC Comics fan at all, you'll need to add this to your must-watch #DCTV lineup as it fits nicely alongside Gotham, The Flash, Supergirl, Arrow, Black Lightning and DC's Legends Of Tomorrow.
When it comes to television, one this for sure is that DC Comics rule the roost these days.