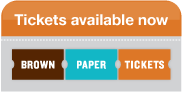 YES IT'S TRUE!
EQ Music are very excited to announce that one of our favorite electronic pop bands, The Sound of Arrows will be headlining EQ Music Live on Thursday, 24th August 2017 at Zigfrid von Underbelly in London Shoreditch.
The enigmatic launching their new album "Stay Free".
The Sound of Arrows will be supported by new emerging electronic pop acts Puzzle and Ariana and the Rose.
Tickets are available exclusively through Brown Paper Tickets.