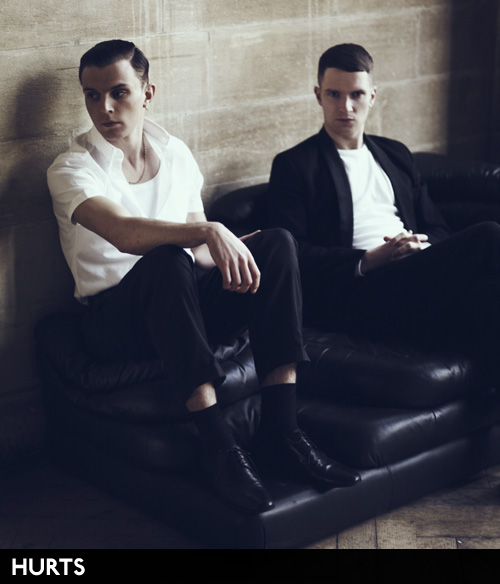 Argue as you wish, but as Lady Gaga has without question taken over as the queen of pop, one has to wonder if Hurts are the new Depeche Mode? The more and more I see and hear of them, I'm starting to think that the mysterious duo could quite easily take the electronic pop world by storm.
One has to wonder how long it will take them to start playing massive stadiums and when they will have their first signature hit like "Enjoy The Silence" or "People Are People". It seems they already have the music, the attitude and the look to take them to that next level. I for one am rooting for them and welcome the comparitive.
Check out this little live video of "Illuminated" that Theo just tweeted a minute ago. He also has promised a new music video within 24 hours too – keep your eyes peeled. If you missed our audio interview with Hurts as well, make sure to check it out.