POPTRONIK takes a scoot of the web introducing you to new music artists and generally bringing you the buzz on all that is creating a HOT FUSS in the music world.  With a little difference maybe, but definitely cool as!
This weeks HOT FUSS FIVE…
THE GHOSTS: Strike up a HOT new indie pop band. The Ghosts take up a former secret member of Ou Est Le Swimming Pool (Alex Starling) at their helm and shake up the dream pop sound with an indie pop twist.
The band were born into being by Alex and session drummer Ian Palmer who were brought together via a mutual friend after both musicians life experiences at the time had been flagged with loss and tragedy. As the power of music will out, the two set about creating new music after Alex played Ian a demo he had been working on. Thus turning a negative into a positive the music began to flow, as did the name choice "The Ghosts" – reflective of their life experiences.
With the additions of Sharna Ferner, Alex Sharman, Dan Whiffin to their number and studio production from Tim Bran (La Roux / Paul McCartney) the band have arrived with a crisp melancholic variant of the traditional synth pop that encompasses and unites forthcoming album "The End".
Boldly noticeable and contemporary fresh from the off-set of debut single "Enough Time" holds entwined within it's fabric a nostalgic attribute to the defining 80's sound of O.M.D.   The accompanying video keeps within the sphere of tragedy and intrigue as starring role honours fall to Actor Chris Clynes  (Peter – A Portrait of a Serial Killer "Story Of The Yorkshire Ripper"  – Feature Film).  It's all very compelling, mysterious and thought provoking as to just who they are afraid of and running from and to be honest we don't think it's no Narnia Adventure.
WATCH  "Enough Time" – The Ghosts HERE
FOE:  Essentially what we have here in FOE is a sound bubbling up from the post punkette days of the 80's underground.   FOE AKA Hannah Louise Clarke cuts a striking dash from the genre-nerically modelled pop crowds guided through the sunny suburbs of Candy Pop Avenue into the garbage-esque trash alley by skewed pop makers The Entrepreneurs.
Maverick art school dropout FOE channels an eclectic band of inspirational forces in David Lynch, Alfred Hitchcock and PJ Harvey on her debut album "Bad Dream Hotline" that sees release January 16th.  A peak in on the angst ridden, glitch pop verve comes via lead single "Cold Hard Rock' (itunes) .
FOE maybe throwing out to the beat of a drum but she isn't no Nicola Roberts, she's more akin to older goth sister Siouxsie Sioux or today's equivalent The Good Natured. 
Make no bones about it FOE is here to get noticed and she'll not only do so by going left-of-field on the pop boundaries but also by her self-abolishment of the gothic rule of colouring it down, bolding striking out her colourful presence and art school training manifesting itself rainbow style through her wardrobe and wig collection.  
WATCH "Cold Hard Rock" – FOE HERE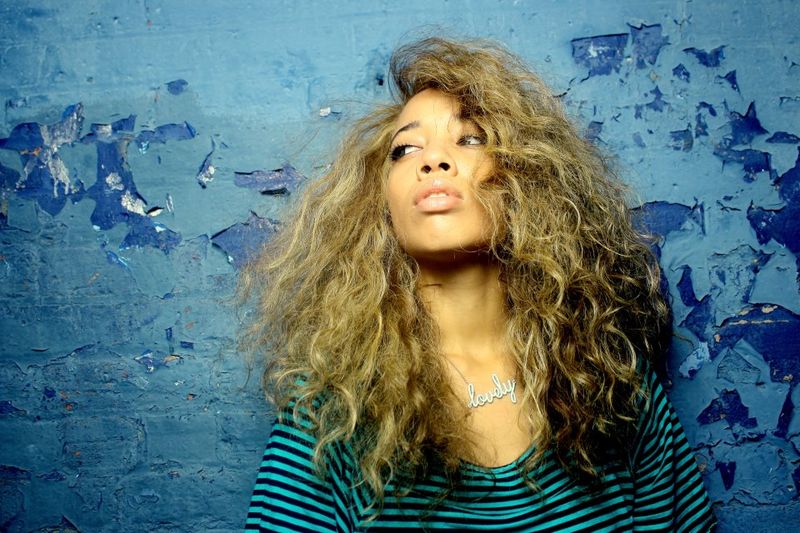 JAEDEN ZOE: What better introduction could you possibly have to Jaeden Zoe than to hear her express it with her resplendent dulcet urban tones via track "Hello Hello"!
What a greeting!  and what a talent!  We are in agreement with Youtube user Yorkstown Ent comment  "You need some dope videos, ebk`s, promo; etc…! something`s off… you have a dope voice & you only have a few views, something`s off! Need to perform as well… the world needs to hear ya dope voice! America`s so small compared to the rest of the world that surrounds it, yadigg?" 
So this is why we bring to notice New Yorker Jaeden Zoe, who's content enough to paint the world gracefully one song at a time with her heartfelt numbers. We definitely think that Jaeden's talent is undeniable in a Rihanna  / Jennifer Lopez kind of sound, yet soulful enough to be unqiue to her. We enjoy it, and so should the world at large 
LISTEN TO: "Hello Hello" By Jaeden Zoe HERE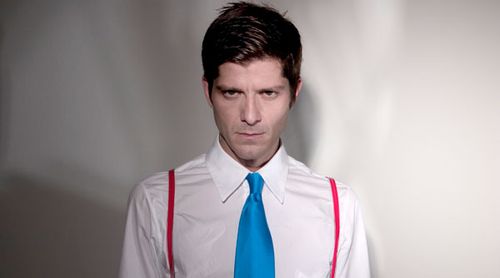 SCISSOR SISTERS TOUR DJ SAMMY JO:  If you haven't got yourself your own tour DJ quite frankly you haven't arrived darlings!  Meet the face and sound that gears the party up for the Scissor Sisters – DJ Sammy Jo.
Mentored by the finest in the House DJ-ing realm by NYC's Johnny Dynell. Sammy Jo and Jake Shears met on the clubbing circuit as the Scissor Sisters just started out. When the band hit it big in the UK, Jake invited Sammy to become the Scissor Sisters Official Tour DJ, a team-up that has flourished from 2004 to the present day.
It comes at no surprise at all then, that one of the first remixes to appear on the Scissor Sisters Vs Krystal Pepsy  "Shady Love" falls to Sammy Jo, where-upon he's edited it into a sweat inducing groove down mix of eleven of the fiercest new and exciting upcoming club essentials around.  From it's beginning with the Sisters Scissors to it's finale with Tyson, we can't argue one bit with these selections – get in on the sound of 2012! For in club circles this is pretty much sold by this this mix.

The SHADYLOVE mixtape SAMMY JO SCISSOR SISTERS tour DJ 2012 by JUMPDJ The agency
1. Fat Papa (Country Club Remix) Monkey Safari
2. Shady Love (Sammy Jo Edit) Scissor Sisters vs Crystal Pepsi
3. Move Your Body (Tommie Sunshine Remix) Northbrook
4. Don't Let The System Control You – (Turbofunk Mix) Reset!
5. Let The Beat Control Your Body Brodinski
6. Get Naked – (Club Mix) Riva Starr & Fatboy Slim feat. Beardyman
7. I Want A Freak (Original Mix) Trent Cantrelle
8. Cut & Paste feat. Airwolf (Extended Mix) Trumpdisco
9. Shake (Orig. Mix) Little Boots
10. Dirty Talk – (Punks Jump Up MBO remix) Oliver
11. Die On The Dancefloor – (Mickey Remix) Tyson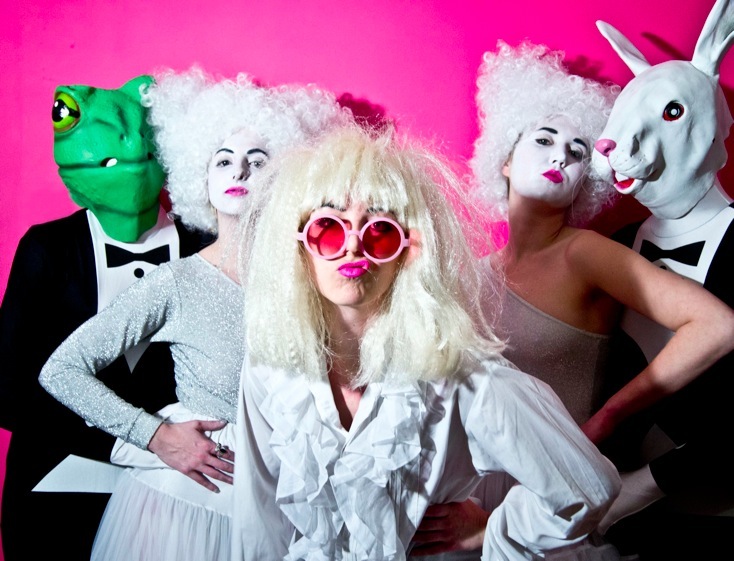 FEMME: As our readers know by now, we are as keen as mustard to hunt out the best in upcoming new music. Having got wind of just only a new name FEMME and a rather striking press photo, we took our investigative powers onto the web to dig out all the juice on it
After, not very many minutes really, we arrived at Laura Bettinson and her better known performing presence Dimbley and Capper, who astonishingly appear to have had eluded us thus far.  Whoa! going through the Dimbley and Capper back catalogue – we have been definitely loosing out on some quite fabulous innovative and avant guarde music making!
After, not very many minutes really, we arrived at Laura Bettinson and her better known performing presence Dimbley and Capper, who astonishingly appear to have had eluded us thus far.  Whoa! going through the Dimbley and Capper back catalogue – we have been definitely loosing out on some quite fabulous innovative and avant guarde music making!
With this message left on Facebook it's toodle loo Dimbley and Capper. We never knew of you but you sounded really great!
"Happy New Year D&Cers!!! Hope you all had a wonderful Christmas too. Today I bring you some sad news and some exciting news. Over Christmas, unfortunately Dimbleby died of a heart attack (too much cheese) and in despair Capper up and left to the Caribbean declaring he was through with the entertainment industry. So me, the dolls and animals were all like SH*IT!! What do we do now? We pondered over this for a while and pulled another cracker and then low and behold what popped out…FEMME. So come and join me on the next chapter, a brand new project that I'd like you to be part of. Head over to the page and 'like' to unlock NEW MUSIC, and LIVE DATES. A new year and a NEW ADVENTURE!! Yippeee! "
Next stop FEMME – this part of the journey we are not going to miss out on!
Take a listen to circulating buzz track "Bring It Back Round" it packs a punch of tribal chant flair that's a stimulating offering to the senses and breaks new ground on  what's being touted out there as the sound of 2012 already, at this early stage of the year.  This is just much more our cup of tea personally than Michael Kiwanuka.
POPTRONIK shouts outs to other music websites that know HOT FUSS when they hear it.
 FREEBIES! -  POPTRONIK  weekly recommended  selection of FREE MP3's / Remixes . Keep instantly topped up by the HOTNESS by following the @Poptronik Twitter Feed
SEND US YOUR TIPS!  Do you consider yourself HOT FUSS?  Have you heard something NEW and AWESOME with an electro or pop buzz that you think we should know about? Get on our radar via @poptronik or contact the editors of EQ who will pass your tips onto us!