POPTRONIK takes a scoot of the web introducing you to new music artists and generally bringing you the buzz on what is creating a HOT FUSS in the music world. With a little difference maybe, but definitely cool as!
This weeks HOT FUSS FIVE:
BOSSY LOVE:  The mysterious entity that is Bossy Love first tapped upon our inbox this Summer with their first buzz offering "Fool Of You".  As of that time Poptronik too was cloaked in a shroud of tightened anonymity & only given passage at that present time to offer out a chirp unto the twitterverse. Mysterious by Twitter association, we feel a likeness in character to Bossy Love.  Not only that, Bossy Love's affinity with the bubbling pop sounds of the 80's / 90's era also throw our ears into a fit of glowing eargasm!
Without further adieu let's get into Bossy Love's first digital release proper – "Fight This Off" paired with Kween G of Killaqueenz.  A tasty tropical pop explosion in the fruit salad bowl of popular music, it throws us back to the SAW days of Mel and Kim, "Showing Out" (Bossy Love) garnished suitably on top with Neneh Cherry (Kween G).  We find this fruitily delicious and by playing it at least 5 times a day, we consider we will maintain a healthy sparkly pop lifestyle by making it our alternative take on the daily 5 recommended portions of fruit and vegetables. 
WATCH: "Fight This Off" = By Bossy Love feat Kween G  HERE  BUY IT!  HERE
JESS MILLS:  A face and voice that has been cheering up our play list for a while.
Toned in a dubstep world akin to Katy B and Jamie Woon, Jess Mills approaches the world of dub and break with a graceful melancholic slant on her vocals that are beginning to pick up the rightful recognition that they truly deserve.  On the back of tour support to Hurts, Jess is readying enchanting, otherworldly ambient "Pixelated People" for a February release to pour some exquisite warmth on those winter chills.  
LISTEN TO: "Pixelated People" – By Jess Mills HERE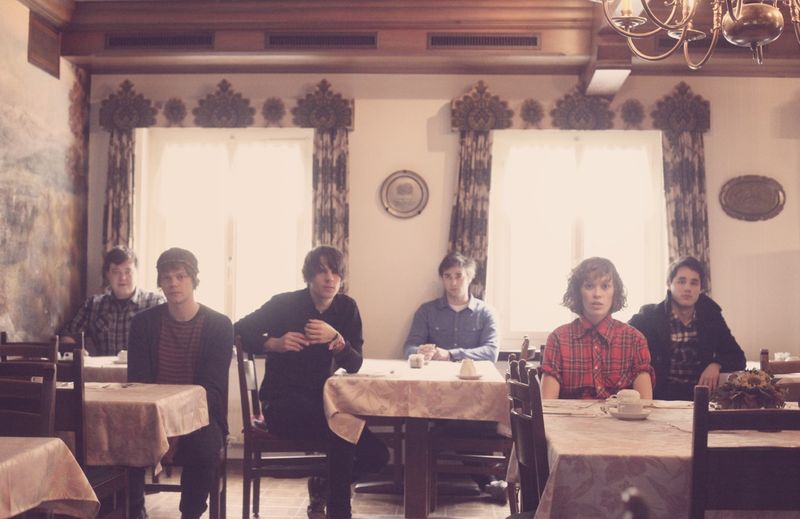 TEAM ME: One way to grab our attention was to throw at us a song with probably the most enormous song title of 2011.  Be that the case we threw caution as to whether it would turn out to be anything actually good or just a striking promotional rouse. Thankfully it was found upon listening that it was indeed quite something indie pop magical.
Norway's Team Me are set to impact us with their blissful album "To The Treetops!" rammed with innovative tunes of orchestrated pop songs spring of 2012, although, probably not with such lengthy song titles, could you imagine the liner notes!  Here is that tune with a lengthy name, it's also a considerably pop sparkly indie pop anthem that's bringing on a glow of seasonal cheer warding Jack Frost off from nipping at our ears.
LISTEN TO / FREE DOWNLOAD: "With My Hands Covering Both Of My Eyes I Am Too Scared To Have A Look At You Now" – By Team Me  HERE
ROISIN MURPHY:  We could hardly contain our excitement at hearing our most favourite wonky pop Diva of them all Roisin Murphy had a new track leak onto the web Thursday.  We are not normally ones to throw ourselves upon a leak that hasn't sprung from the powers that be in the first instance, and quite honestly we were apprehensive that it would still be around thus long, for us to throw our full bizz on it.
From the phat funky club throws of her guest performance on Mason's "Boadicea" earlier this year, we have been positively craving another helping of Roisin's smoky vocal brilliance to glide it's silkiness upon us.  Here we have it in "Simulation" . A track resultant of a team up with an as of yet named prolific British producer  – it is groomed to be out there with us in 2012. 
We will be honest, we feel it lacks a little on the instant likeability factor that we've come to place upon previous Murphy creations, maybe owing to the fact that this leak maybe a club cut and as such find the overall repetitiveness of the hook a bit much.  But, overall it doesn't draw away from our appreciative joy of Roisin's vocal performance.  We look forward to hearing what might become of this.  
LISTEN TO: "Simulation" – By Roisin Murphy  HERE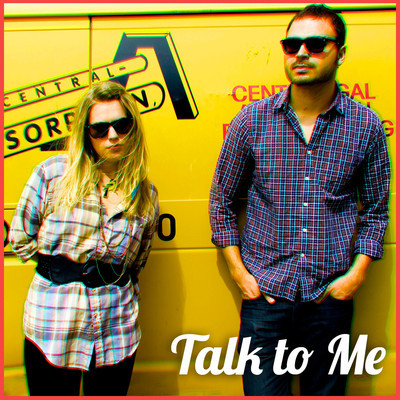 SHE'S THE QUEEN:  Based out of Portland Oregon, synth pop duo She's The Queen – Emily White and Drew Kuryloski have built themselves up a considerable online presence by way of their toe tapping, cheery pop tunes both carried by Emily's heartfelt pop ready vocals and Drew's accomplished synth melodies and production.  You should definitely be looking to them in the same as eye as 80's tinged synth pop purveyors Van Go Lion.
Freshly unleashed unto the web – new track "Talk To Me" effervesces over with synth pop fizz, together with a refreshing shower of disco glitter that shakes it into a bright and scrumptious cocktail of danceable synth pop pleasure.  LISTEN TO / DOWNLOAD: "Talk To Me" – By She's The Queen HERE
POPTRONIK shouts outs to other music websites that know HOT FUSS when they hear it.
FREEBIES! -  POPTRONIK recommended  selection of FREE MP3's / Remixes – Delivered newly this week and available from @Poptronik Twitter Feed
SEND US YOUR TIPS!
Do you consider yourself HOT FUSS? Have you heard something NEW and AMAZING with an electro or pop buzz that you think we should know about? Get on our radar!