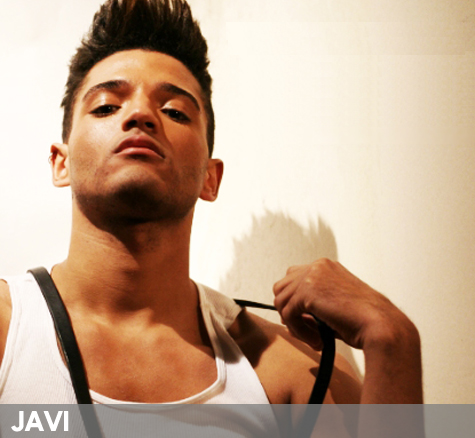 Do you like his
Morrissey
do?
I do.  Say hello to
Javi
.  He's got a silky smooth voice with tinges of
George Michael
and
Terence Trent D'Arby
, with even a bit of
Boy George
thrown in for good measure – and in the good Culture Club way and not in that street cleaner sort of way.  This Latin heartthrob (and face it, we all like a Latin heartthrob) is currently working on his debut EP called
"Make Up Your Mind"
, which I've had a chance to preview and it's absolutely, hands-down a pop treasure that will delight your iTunes playlists.  
Having sung for quite a few years from crowds ranging from 2 to 2000 and even in front of former US President
Bill Clinton
,
Javi
is taking the serious plunge into the music industry this year and from what I've heard so far, something tells me that he's got a good product and some hefty talent on his hands.  I love a good versatile pop tart and
Javi
proves that he's just that.   
Javi's
songs range from downtempo pop in way of
"Passing Through"
to electronica with a Latin freestyle sensibility in
"Flip My Switch"
which I'm totally diggin on – you know I would be.  My favourite track, definitely is the poptastic
"Make Up Your Mind" - 
complete with it's thumping beats and bells.
It's very early days for
Javi
, but I'm quite intrigued with what he's been working on thus far.  Keep your peepers pealed EQs, I know I will – and feel free to stalk him on
Myspace
.