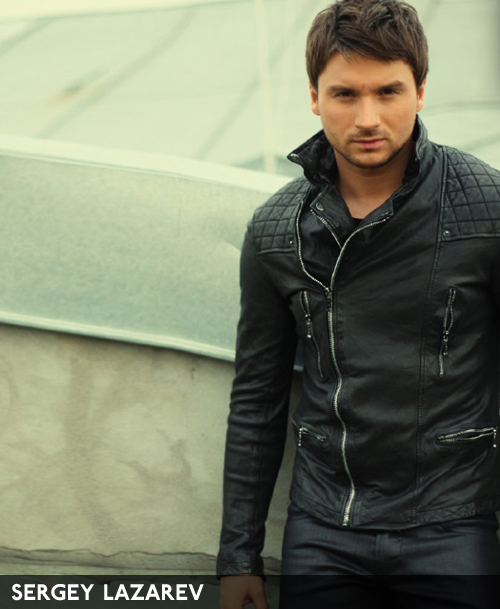 Ask and you shall receive.  So yesterday I got a digital copy of "Electric Touch" by Sergey Lazarev sent to me and quite frankly, it's been a Russian pop musical orgy in my ears for the past 24 hours.  You already know that I love Sergey Lazarev's music, but this album catapults him into another realm.  Yes, tunes like "Everytime" and "Shattered Dreams" are very good pop numbers, but with "Electric Touch" I finally have a whole album of tunes that I feel comfortable spinning in the club right next to the other amazing electronic-pop I crank up for my regular club-goers.  I truly thought Sergey was going to go the whole RNB pop route with his new album (yawn), but this album was made for me (as stupid as that sounds) – but it's SO my genre that it's a little too spooky.  You electronic pop fiends should be seeking this "Electric Touch" out.
From the very opening number of "Alarm", you are being told that this album is in fact: electro-pop.  The track has an urgency that grips and binds you in it's synthesized sexiness.  From the moment I saw Sergey performing the title track "Electric Touch" on YouTube, I knew this was going to be a mega and hearing the final mastered version (there were some rather lo-fi versions on the net) – it's definitely single-worthy and it wouldn't surprise me to see a rather huge production made out of the music video for this three minute wondrous piece of pop orchestration.  "Money On Love" has to be the most "sing-a-longy" track on the album.  No matter if your walking down to your local 7-11 or shopping for the coolest pair of shades on the high street, when you hear Sergey croon "I've got my money on love…." you'll sing along too and people will look at you very strangely – get used to it.  For "She Said" we take it down a notch for this mid-tempo groover which will have you "throwin your hands up" Toni Braxton and Whitney Houston-style in a tale of Sergey's naughty infidelity when he gets caught cheating (gasp!) – bad Sergey.  From here we wind down the first half of the album which culminates into the slow groover "Slo Mo" and the beautiful ballad "Emotions" – because we all know it wouldn't be a Sergey Lazarev album without a really good ballad on there.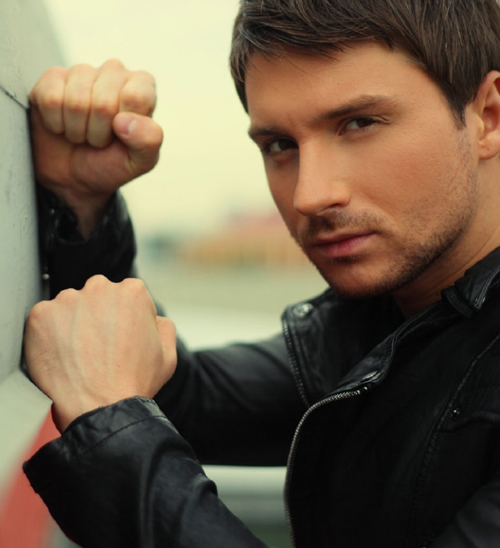 The second half of the album opens up with the powerful electronic Russian smash hit "Lazerboy" ft. rapper Timati which made quite the impact on me well over a year ago – check it.  Continuing the electro-pop theme, we are then treated to "She Is" which sees our Russian wonder boy very annoyed by a certain stalker which is then followed but what is my favorite song on the album called "Sexy Automatic".  In my opinion this track could have been a strong number two track on the album – as it's got quite the attitude with Sergey proclaiming "I'm even sexier when the lights are on".  He even talks about tieing people up and feeling them up and down – oooh, naughty Sergey, I'm starting to sweat here thinking about it – not a track for the little Russian kids I reckon – it should come with a "suggestive lyrics warning".  
I've always loved "Heartbeat" ever since it got leaked on the web a few months back – it has an amazing drum line and uplifting chorus which reminds you that this is amazing pop music and totally confirms my belief in "Russia is the new Sweden".  I was a little unsure about seeing the HarDrum version of "Stereo" on the album, but it's really quite good.  The music has totally been changed, dollied and sped up a teeny bit which works for this track – which is a commentary on our socially-networked lives.  Sergey's latest Russian hit "Find Me" is tucked near the back of the album which I find a bit strange.  Even in Russian, this song just gets me grooving and I am absolutely in love with the "I Am Legend" video for this track – if you haven't seen it yet, you must check it here.  With "Instantly" we are treated to the second ballad on the album which then winds down with the mid-tempo "Feeling High" which has a summer chill-out feel to it that still maintains a proper groove.
All in all – I'm really happy with "Electric Touch" – it shows a natural growth for Sergey as an artist and manages to maintain the relevance it needs for all the major international pop markets which I'm sure Sony is hoping to cash in on.  No matter what review I do for Sergey, it will always be positive and biased because his music just touches me in all the right places and with "Electric Touch" well, this time it's a little more shocking…If I were to sum up "Electric Touch" then I'd have to say it throws out that High School Musical image and "Get's Sexy" right now – may inappropriate thoughts commence.
If you can get your hands on the bonus tracks for the album – you'll be surprised to find a Russian version of Sergey's rendition of "Take On Me" by a-ha which is a total treat for any fanboy/fangirl.