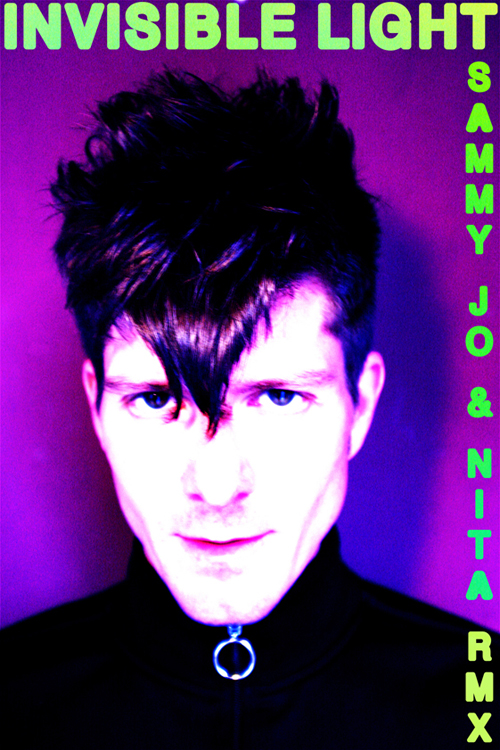 DJ Sammy Jo is the Scissor Sisters official tour DJ and he's put together a bangin remix of their new album track "Invisible Light" with his mate Nita that you can all listen to here right here, right now on EQ.  I had a chance to ask DJ Sammy Jo a few questions about the collaboration with Scissor Sisters and Nita and this is what he had to say…
EQ: Well hello Sammy Jo – so what has life been like for you as the official tour DJ of choice for the almighty Scissor Sisters?
DJ Sammy Jo: Hey there! It's been such a crazy trip, to go from playing small clubs in NYC and now I play all over the world for thousands of people. I sometimes don't believe it's real. And it's great that I get to do it with a bunch of freaks like the Scissor Sisters!
 
Tell us about your upcoming remix of "Invisible Light" that you worked on with Nita?
I'm real excited for people to hear it.  It's real special to me because it's the first time I have remixed a Scissor Sisters song and put it out there for the world to hear. We spent all of March in Nita's studio in Brooklyn working on it and came up with so many ideas we ended up doing two mixes!
 
Why was Nita the number one choice for you to collaborate on this remix?
Nita and I have been friends for ages and we had worked on a project for DJ Tasty Tim who is also a memeber of the JumpDJ crew. We had such a great time in the studio together it seemed obvious that we would do this remix together. Actually, Nita was visiting me in Barcelona at the same time Jake Shears' was last summer and when Jake played us "Invisible Light" we looked at each other and just said "We have to do something with this!" - So it's great to see it come to fruition.
 
So tell me Sammy Jo – how did you come about into the DJ world – when you were a little boy growing up, what made you decide – "Hey, spinning vinyl and plastic really gets my motor running!"
I was always obsessed with music. I would listen to records and study the artwork and the liner notes- who produced it, who mixed it etc. Anything I could learn about the music, I wanted to absorb it. It wasn't until I moved to NYC that I discovered you can actually play music you love for a living. Shocking!
As a DJ, you must have some great tracks that every EQ reader must own and cherish on their iPods – give us some recommendations...
Oh wow that is difficult to say.  Well if we're talking history, my iPod will always have these tracks: "Red Alert" by Basement Jaxx, "The Perfect Kiss" by New Order, "Nothing Can Stop Us Now" by Saint Etienne, "Caroline's Fingers" by Cocteau Twins, "Supernature" by Cerrone, and Dusty Springfield's version of "Close To You".
Fab!  Let's take a listen to DJ Sammy Jo & Nita's Remix of "Invisible Light" by Scissor Sisters now…