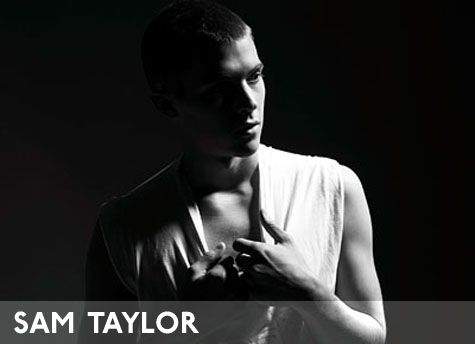 Sam Taylor prefers boxers over briefs and loves his gay fans…
I am totally guilty-pleasure loving Celebrity Big Brother this year. I haven't been much of a fan in the past, but this year they took 3 well-known UK pop faces in the way of Mutya Buena of Sugababes, Ben Adams of A1 and Michelle Heaton and put them in a house with LaToya Jackson, Coolio and Verne Troyer (Mini-Me). Now that is fun television. I love it how Coolio is trying to get into Mutya's pants. It's so obvious. And on last night show, you almost heard the gasp of "OMG" when Ben grabbed his crotch while performing "Same Old Brand New You" in front of his housemates. Surprisingly, I find LaToya Jackson quite interesting as a person as she's quite a private person in terms of her celebrity.
Everyone's favourite rum – Barcardi are sponsoring the release of Groove Armada's next EP. Barcardi and cokes all round at the next Groove Armada show then…
Hot electro-pop alert! Check out the new video from Swedish duo Rupesh Cartel called "Oh No Oh No". Basically it's "Enjoy The Silence" meets "Little House On The Prarie" and I think it's brilliant! Remixes galore to go gaga over on their MySpace…
So Britney has had her comeback. Yay Brit, but what about tabloid princess Lindsay Lohan? Honestly I think she's a talented singer and performer when you put aside all the media saturation – so what "she really kissed a girl and liked it". I revisited her two albums last night and thought – yeah, gimme some more Li-Lo. "Bossy" wasn't enough. Apparently, the new album "Spirit In The Dark" is being pushed back to Spring 2009 now. Humpf. Lindsay describes the new album as being "kind of Kylie Minogue-meets-Rihanna". Could be interesting…
Popmuse is foaming at the mouth for a new Frou Frou CD. I have to say that's a great idea PM. Perhaps something for Imogen Heap and Guy Sigsworth to ponder once Immi finishes up her third solo album and recovers from her holiday in Devon…
So here's my mini-review of Kylie's "Boombox" : Stellar remix collection and quite the soundtrack to get ready to while heading out for a good time on Saturday night. One can never get enough of "Can't Get Blue Monday Outta My Head" – a classic electro mash-up. The Britrocka Remix of "The One" is cosmic.
I listned to Morrissey's new album "Years Of Refusal" to. I tried to like it, but it was just too bland for my tastes. I miss the violently happy yet subtle sounds of The Smiths I guess.
Hydra Productions featuring Tiffany returns to the Billboard Charts with "Dust Off And Dance". This song was one of our top 10 songs of 2008 and it's great to see it get some attention in the US clubs. Billboard ranked the new single NUMBER ONE on their Breakouts for "Hot Dance Club/Play Chart" – surpassing Britney Spears "Circus" and Akon for the top spot! Well done Hydra and Tiffany!
And finally, check out this fan made video to Sergey Lazarev's "Flyer" which was shot around London's South Bank. It's kinda cool and intertwines Madonna's "Jump" concept into it. Great stuff guys!