Should you check out Mindhunter on Netflix? Well, based on the first two David Fincher directed episodes I saw at the BFI London Film Festival this year, it's a resounding YES from me.
Last Friday, I had a chance to check out an early preview of the new Netflix true crime series Mindhunter at the BFI London Film Festival as part of their special presentations. By the time the second episode finished, I really wanted to see episode three and was mentally screaming "more, more, more" in my head when the credit's rolled. So, block out some time in your diaries because Mindhunter is one of those shows you'll probably want to binge watch if serial killers fascinate you in the slightest.
What's it all about? Mindhunter is set in 1977. Jonathan Groff (Glee, Looking) stars as Holden Ford, a special agent in the FBI's Behavioral Science Unit. When it comes to serial killers, he thinks a little differently than some of his counterparts. Whilst some of his students he teaches and colleagues would much rather just lock up the weird sickos, Holden Ford would much rather get inside the mind of the serial killer to try and understand how they think – potentially stopping their reign of terror and preventing the murders and rapes from even happening in the first place.
Why is it so good? The writing and dialogue here are superb. I applaud Joe Penhall and the writing team here for crafting such well-thought-out stories that grab you by the throat and keep you wanting more. Their ability to adapt John E. Douglas's original source material is something to be applauded as well. The opening scene alone in episode one is so gripping and real that it expertly sets the tone for guaranteed binge watching.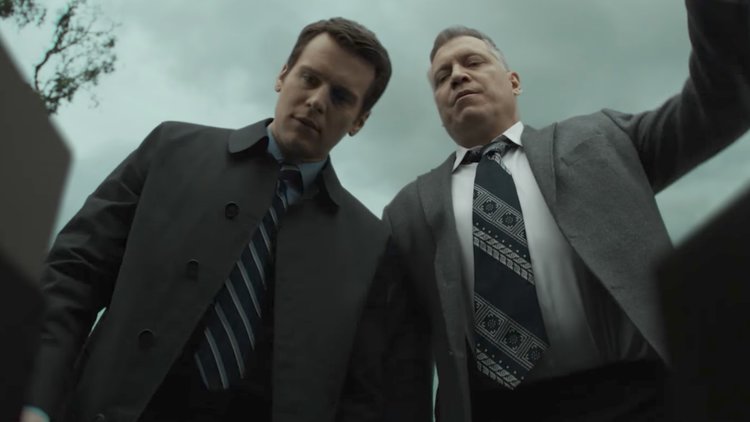 Jonathan Groff too also is a strong lead here, branching out from his usual gay-friendly roles and putting his acting chops to the test in this serious and sexy thriller. I have to admit, the casting of Jonathan was a massive draw for me and it's nice to see him diversify the realm of roles he usually gets cast for, all-in-all, strengthening his leading man, golden boy appeal.
If you're looking for a new TV series to sink your teeth into, then look definitely give Mindhunter a go on Netflix. You'll be talking about it with your work colleagues for days no doubt.
Phil Marriott and I chat about Mindhunter below!
Mindhunter (TV Series)
Jonathan Groff
Fascinating subject matter
Great supporting cast
Bingeworthy
Story takes it's time
One tone throughout
May take persistance to finish