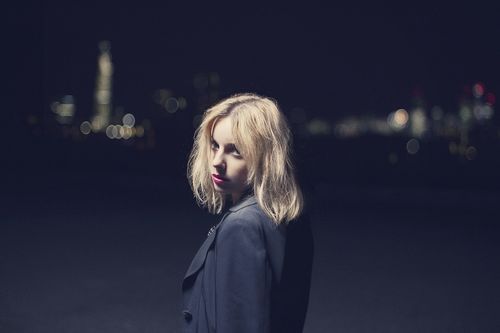 Well well well, what do we have here? A new Little Boots record called "Shake".
I am loving this new direction that Little Boots is taking with her music, it's a more underground dance sound rather than her usual electronic pop euphoria that she creates ever-so-well. You literally can feel the vogueing and shapes being thrown to the sound of "Shake" when you hear it for the first time.
From the press release:
"Shake" is a monstrous modern disco epic. As powerful as it is enigmatic, the cavalcade of pounding kick drums and swirling analog synth tension turbo charge her return with an uncompromising energy. It's tightly woven with those unmistakable hooklines and bewitching melodies that first catapulted Victoria Hesketh into the spotlight, reminding us exactly what we've been missing. It was constructed in one afternoon after a spontaneous liaison with Super-Producer, James Ford.
"The song came in the latter stages of writing the new album," Boots explains. "James and I had been emailing, and unusually both had a free day. It was one of those that just came out. Immediately it felt right. It also shed a new light on a lot of the other songs I'd been working on for the album."
Get ready EQs, something tells me this new record is going to noteworthy. And guess what, it's available to download right now on UK iTunes! Probably the only thing worth dowloading today on new music Monday…