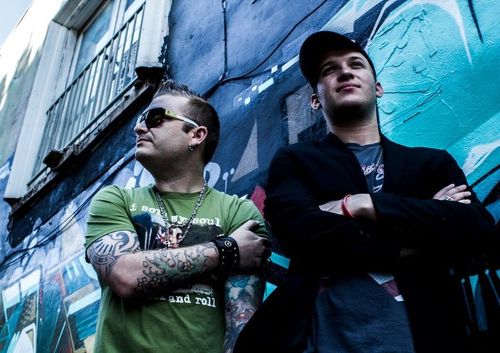 By Mandy Rogers
It's a first footing for Production team Ghostlab, but it
doesn't come without the extensive calibre of a decade of industry knowledge in
producing, engineering, songwriting and remixing between team members Ross Lara
and T. C. Spitfire who have both worked
notably with Paul Oakenfold.
The newly christened duo of Ghostlab have already secured a
firm foundation on their widely appealing electro pop sound through a release
we have already mentioned here on EQ not so long ago a delightful pop ditty
called "Jetpack" by Eskay.
Here the duo turn in one of their own compositions
"Runaway".
Crisp lines of production, an on trend sound of pop with a
subtle but captivating hook are indicative of the wealth of experience from
which this duo have amassed and is definitely a sound much in demand throughout
the pop sphere.
Ghostlab really seem to have a touch of special about them
and I feel certain from what I have heard thus far, that I will hopefully be
mentioning lots more pop gold from them in the future.