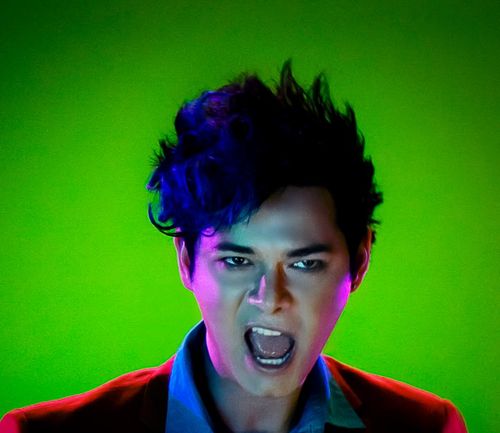 By Mandy Rogers / Photo: Pepa Niebla
Hitting loud and proud and by his own admission, all out bitchy!
Canadian DJ and producer Velvet Code is ready to pep up the summer with a wham, bam of electro house bite.
The electro popping fierce Canadian's message is; "Be a free bitch". What a "free bitch" means to me is to be who we want to be, live how we want to live, with no apologies and excuses"
Bolstering up that statement Velvet Code is gearing up to deliver a juggernaut of stomping house power and electro vivacity in new single release "Get Outta My House". The track is rammed with hot electro juice and aside Velvet Codes rumbling house styled vocals he springs some spice into the tumbling drum beaten rhythm as he hits the bridge and delivers the male equivalent of a Luciana fiery outburst, which for me are my most favourite sections of the track. RAW!
By way of an appetiser and familiariser to the Velvet Code sound, until "Get Outta My Way" drops, Velvet Code is offering a previously unreleased track for FREE DOWNLOAD entitled "This Is Not Pretend" it's rather a bobby dazzling number of dark dancability and creditability that has been co-written and produced by Peter Bostrom the producer / songwriter behind this year's Eurovision winning song "Euphoria" by Loreen.
Pick up the FREE DOWNLOAD of "This Is Not Pretend" via Velvet Code's Facebook