We have long been fans of electronic-pop singer-songwriter Adam Tyler here at EQ Music Blog and, over the years have become mega fans of Adam's savvy pop hits. After a brief hiatus, last year Adam returned to recording under a new name McEwen, a move reflecting, his marriage to partner Erik. During the summer of 2017, the buzz began on the new music project and, we welcomed the release of the "90's Kid" EP an electrifying, collection of cover songs. These were songs from Adam's youth that have inspired, influenced and in turn, helped to shape his own, sound and artistry. New single "Neon" is the first original song release as McEwen and comes from writing and recording sessions that Adam has worked on for a proposed, full EP of original songs, coming soon.
"Neon" is a particularly spellbinding song full of synth shimmer and shine and is a kind of delicate, pop song signifying a different direction for Adam. Nonetheless, it is still in keeping with his consummate, polished vocal, performance while continuing to showcase his versatility. Adam's synth-pop style has been re-energised, with a sweet touch of class making way for an incredibly fresh and intimate new sound.
Purchase "Neon" by McEwen on Bandcamp HERE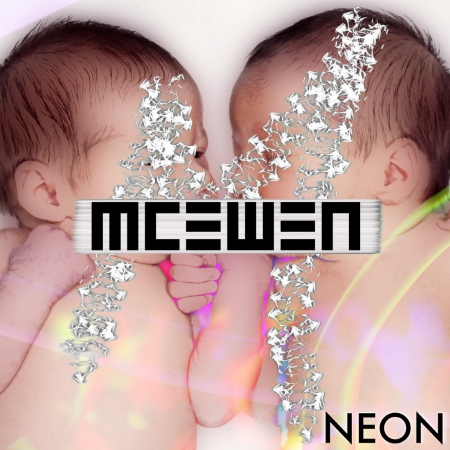 When you take a peep at "Neon's" cover art, you will notice it features two adorable, little angels Addisen and Everest, Adam and Erik's twin girls who were born two months ago. Actually, the song premiered on Adam and Erik's birth vlog on their McHusbands YouTube channel. A place where the proud fathers frequently update the goings on in the McEwen household and their life as new parents. The official release, of the stunning, song now, means you can buy it and/or steam it to your heart's content.
Connect with McEwen
Facebook: https://www.facebook.com/mcewenofficial/
Twitter: @mcewenofficial
Instagram: https://www.instagram.com/mcewenofficial/