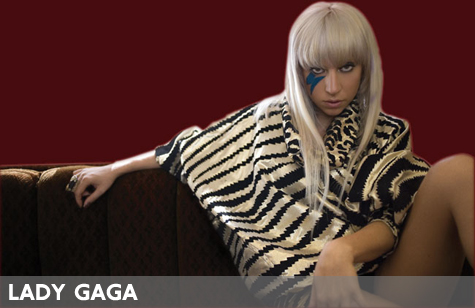 To be honest, I'm not overly thrilled to learn that
Lady Gaga
will be supporting
The Pussycat Dolls
on their UK Doll Domination tour, but nevertheless I'm happy that le Gaga mania will be exposed to a wider audience here on our fair shores. I would have much more preferred her to open for
New Kids On The Block
like she is in the States, but it's a very smart and calculated move for her. Despite her having the machine behind her to make these sort of mass marketing things happen,
Lady Gaga
still remains one of my favourite bright new acts to emerge in 2008. Her show at OMO Generations a few months ago left me wanting SO much more. I almost passed from excitement when out when she rubbed her disco stick on her lady bits…
Here are the tour dates if you're interested.
Note:
Ne-Yo
will be joining them on a few dates too – see below.
* Pussycat Dolls with Ne-Yo and Lady GaGa
+ Pussycat Dolls with Lady GaGa
JANUARY 2009
18 – AECC Aberdeen+
19 – SECC Glasgow*
21 – Newcastle Arena Newcastle*
22 – NIA Birmingham*
24 – Nottingham Arena Nottingham*
25 – BIC Bournemouth+
27 – O2 Arena London*
28 – O2 Arena London*
29 – MEN Arena Manchester*
30 – Cardiff Arena Cardiff*
FEBRUARY 2009
01 – O2 Dublin+
03 – Kings Hall, Belfast+
05 – Sheffield Arena Sheffield+
06 – Liverpool Arena Liverpool+