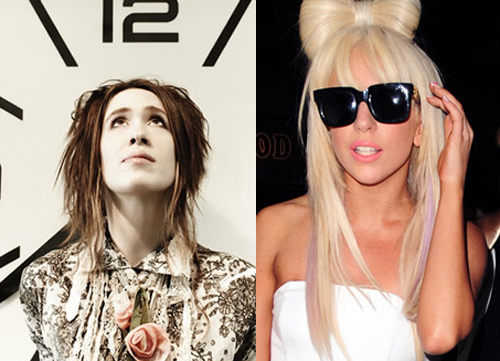 Just when you thought you had no reason to dip into your overdraft or put anymore on your credit card before the pre-Christmas holiday season, two EQ divas just announced their UK tour dates and tickets are already on sale!
Lady Gaga has just announced her UK Monster Ball Tour dates which go on general release sale on Thursday.  If you are an American Express cardholder, you can buy tickets now – hey no fair!  Click here for the dates on Tickemaster.  You can bet I'll be at the London O2 show.
Imogen Heap has also unveiled her UK tour dates which are on-sale now for fans on this special link. Tickets go on general release on Thursday as well!  I am loving that she's back at the good ol' Shepherd's Bush Empire – I have fond memories of her last show there!
Now then – I have spent all my cocktail money.  I hope you're happy Gaga & Heap…