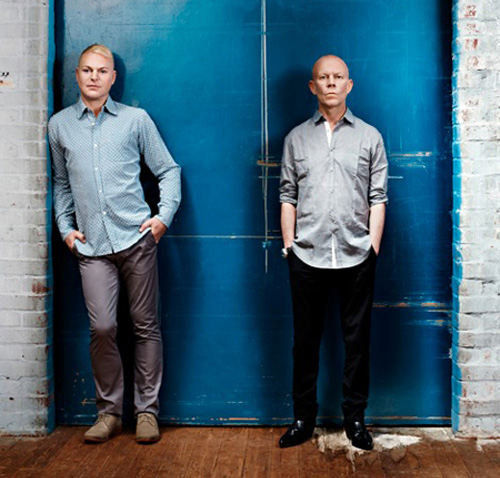 This is the BEST news I've heard all day!
It was just announced that Frankmusik will indeed join Erasure on the UK leg of their exciting "Tommorrow's World Tour" which has been captivating audiences in America and comes to good ol blighty in October! Can I just say the pairing of Erasure and Frankmusik couldn't be any more perfect. This news really delights me to no end – seeing such an established electronica act like Erasure embrace the energy and electronic pop gusto that Frankmusik brings to the table, is quite refreshing. Collaborations happen all the time in the hip hop and urban world, and it's nice to see this now starting to happen more in pop and electronica.
Full UK Tour dates are after the jump.
Check out this nifty little video that Vince Clark put together too which is all about "tomorrow's world".
Watch "No ID" the brand new video by Frankmusik featuring Colette Carr!
TOMORROW'S WORLD UK TOUR DATES:
Weds 12 October – Leicester De Monfort Hall
Thurs 13 October – Glasgow Academy
Sat 15 October – Edinburgh Corn Exchange
Sun 16 October – Newcastle Academy
Mon 17 October – Grimsby Auditorium
Weds 19 October – Nottingham Royal Concert Hall
Thurs 20 October – Manchester Apollo
Fri 21 October – Preston Guildhall
Sun 23 October – Wolverhampton Civic Hall
Tues 25 October – London Roundhouse
Weds 26 October – Southend Cliffs Pavillon
Fri 28 October – Southampton Guildhall
Sat 29 October – Bristol Colston Hall
Sun 30 October – Cardiff St Davids Hall
Tues 1 November – Cambridge Corn Exchange
Thurs 3 November – Reading Hexagon
Fri 4 November – Brighton Dome