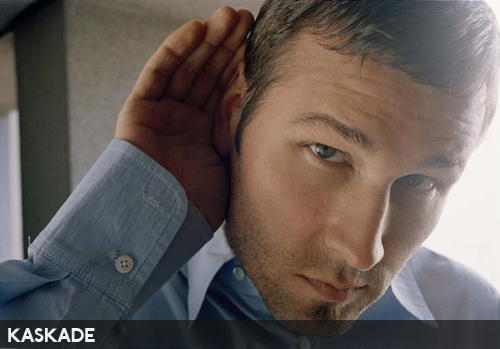 by Aaron Moss
Pure perfection is something that's becoming increasingly difficult to find in the pop/dance music world, yet is increasingly lusted after by everybody, I mean – Take a step back and have a look at the industry. So, when you do happen to stumble upon an album that is pop nirvana from start to finish – where every track is absolutely brilliant, you really want to cherish it.  This is the kind of music that I'm here to share with you today, none of these are without their faults – but they are fantastic, I feel, regardless. I'd like to talk you through a few of my pure pop perfection albums, and hear all of your thoughts as to what tops your lists (Glad to see I'm not aiming too high with my first guest post on the site, huh?).  This is only a small selection of my list, and I do have a handful more!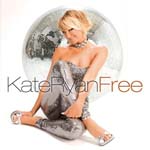 Kate Ryan – Free 
My album of the year for last year, and incidentally, the first album that I reviewed on the site!  A piece of glittering, danceable, euro-tastic, disco-tinged, amazingness, "Free" is Kate Ryan's follow-up to her "Alive" disc. And she really must have been angry as she missed out on the Eurovision final to come back with this one!  Some of the covers: "Voyage Voyage", "Ella Elle L'a" and "Toute Premiere Fois" are beautiful French-language pieces, with amazing dancefloor sensibilities, fantastic beats, and a great sound.  Plus, throw in strings on "Toute Premiere Fois" and you're sold!  The album also includes the killer duet piece with Soraya – "Tonight We Ride/No Digas Que No" – A synthy piece with a fantastic chorus. And, that's only half of it!  The kicky, high-camp masterpiece that is "I Surrender", the glittery "Your Eyes", the beautiful "Take Me Down" and the mega-catchy "Put My Finger On It" all make an appearance. The sensuously dark "L.I.L.Y (Like I Love You)" also carves a place on the track list, as does the pulsating "Sweet Mistake", and her amazing anthem "We All Belong" – the second best song from last (In my opinion anyway!).  It's not all euro-dance anthems though, the orchestral electronic –tinged ballad "Free" closes the album, and it's one of Kate's most dignified, sophisticated tracks – Gorgeous.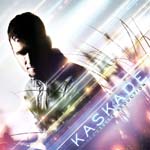 Kaskade – Strobelite Seduction
More electronic than electro-pop, this is also a more recent inclusion to my list. Combining gorgeous, sophisticated electronic beats with fantastic vocals – the album makes a beautiful combination.  The album kicks off with "Move For Me", a fantastically synthy number that absolutely shines.  Following it up with my favourite track on the disc, the indulgent "Angel On My Shoulder", with gorgeous lyrics, is up next – A personal favourite.  Moving through the disco-tinged "Back On You" into the infectious beat of "Step One Two" and the gorgeousness of "Pose" is almost too much, as these are all amazing. The most sales-wise, successful track on the disc, the beautiful "I Remember", the funky "I'll Never Dream" and the uplifting tones of "One Heart" also make an appearance.  The sophisticated soulfulness, and the amazing vocal of the album's closer, "Your Love Is Black" is the clincher for me – Gorgeous!
Elena Paparizou – The Game Of Love
And what is a post like this without my favourite Greek Diva.  Her powerful vocals are matched with some killer summer-tinged, greek influenced rhythms here to great effect!  The album includes her should-have-been-mega-hit "Gigolo", the infectious "Mambo", the euro-poppy "Heroes", and the always-fantastic "The Game Of Love". "Voulez-Vous?" Is also an explosion of pure, fun pop – Complete with whistles, and is almost matched by "Let Me Let Go" and "Heart Of Mine" – LOVE IT!  For a little diversity, the album also includes the rocky ballad "Teardrops", the folky tinged "Carpe Diem (Sieze The Day)" and the summery love-anthem "You Set My Heart On Fire".  Love it!   
Kelly Clarkson – Breakaway
Well, it seems, I'm not the only one who fell for Kelly's sophomore album. It was rather successful, and rightly so. It's a beautiful piece of work – matching barnstorming, and rather beautiful rock-pop pieces like "Since U Been Gone", "Behind These Hazel Eyes", "Gone" and "I Hate My Self For Losing You" with darker, softer emotional tracks like the heartbreakingly dark "Addicted", the painful "Because Of You" and the string-backed "Where Is Your Heart". A few tracks, like "Hear Me" and "Breakaway" straddle both sounds beautifully to balance the album out.  Lastly, it's also worth mentioning the beautiful acoustic strip-down of "Beautiful Disaster" from the first album, the greatest (well, second-greatest, that duet with Tamyra Grey is pretty impressive) Kelly Clarkson single that never was. A massively successful album, but still no less brilliant – Proves why she's one of the most successful Idol alumni – That's for sure!
Thanks for reading this far, and I'd like to urge you all to hunt these down – They are AMAZING! – I think so anyway!
Aaron Moss runs pop music blog Fabtastic Music – take a moment to visit it today and discover Aaron's top picks for pop.