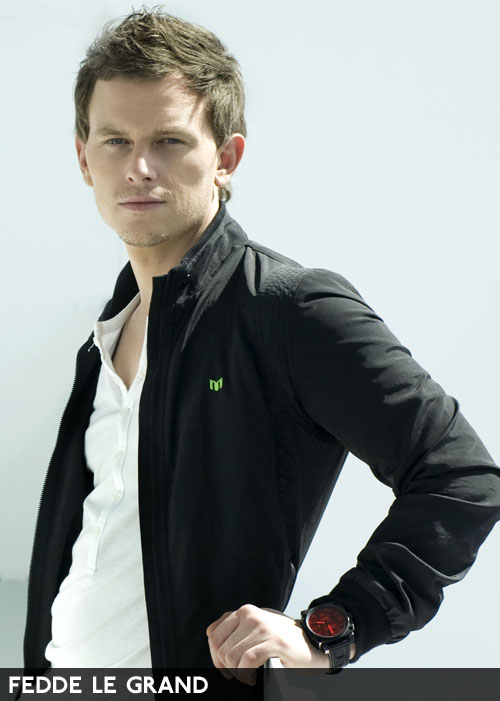 You know superstar DJs are a total pain to schedule interviews with – they have the most crazy schedules ever and have to re-schedule sometimes at the drop of a hat.  Honestly I thought this little chat with Fedde Le Grand would never happen as he's a very busy man on the move all over the world.  I was lucky enough to finally get a few minutes with in-demand DJ whilst he was poolside in Miami for a The Winter Music Conference. 
What sets Fedde Le Grand apart from other DJs for me is his strong ear for musicality and having garnered a few massive internatioanal hits like "Put Your Hands Up For Detroit" and "The Creeps", I have I have always been a little curious about what his world is like.  So what did we chat about?  Mostly about his busy schedule and all, but if you're curious about what life is like for the Dutch super spinster, then you'll like this interview.  
Fedde has also just finished a new Toolroom Knights compilation CD too which is available now and I really love his hot new track "Back & Forth" which features the cooltastic Mr. V on vocals which you can check out right now on his MySpace too.
Looking for a new weekend soundtrack?  Then download the new "Toolroom Knights" compilation CD as mixed by Fedde Le Grand right now on
EQ: Hello Fedde – How are you today sir?  Where have I caught up with you in the world today?
Fedde Le Grand: I'm very well thanks, I'm sitting by the pool in my hotel in Miami chilling out before going down to Cameo, which is where I'm doing my Fedde Le Grand Takeover party tonight.
Wow Miami – you lucky ducky…
[Laughs] It's hot, sunny, the weather is fantastic, I've had a great time here already and it's only going to get better. I'm going to be joined by Martin Solveig, Mark Mendes and Bad Boy Bill tonight so it's going to be a rocking party, I can't wait. Lots of work to do beforehand though, I'll be leaving here shortly to go down there and check the décor and do a sound check.
So tell me about your new Toolroom Knights Compilation CD coming out – How was the process of putting together this compilation and what is your favourite moment when compiling the music for it…
We were talking about it for quite some time, but I could never find the time to do it, so when we finally could, I was super happy. I love the process of selecting the perfect tracks, and then waiting to get clearance for them. You always have to wait and see which ones might be rejected, so my favorite moment is when I know the tracks have been approved, and then getting into the right vibe so I can start doing the mix – I love that!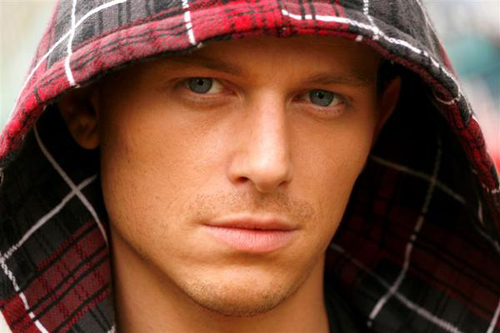 I love your new track "Back & Forth" – it's such banger – what was the inspiration behind this track? 
As you probably know I'm into a wide variety of music. With this one the inspiration actually came from Miami, where I met Mr. V and let him hear some beats.  He immediately came up with some rap-like vocals, which inspired me to finish the track the way it is now, with the final vocals from Mr. V of course.
So I'm curious about your opinion on this – we've obviously seen regular album sales decline a bit due to piracy, but have compilation and mix cd sales declined as well in your opinion?  Is there something different about owning a mix cd versus owning an individual artist cd?
I think yes, to a certain extent they have, due to a couple of factors.  Obviously there is the big problem of file sharing which is just hitting everyone at the moment and really not helping talented artists make a decent enough living from what they create to be able to do it full-time.  But you also have a huge amount of podcasts available now, even just mixes that DJs do for radio stations are available within 24 hours. So maybe not so much with artist albums, but with compilations, people have enough mixes on their iPods to maybe not bother actually buying one.  But there are always exceptions to the rule, I think that Toolroom Knights is one of them, it's such a strong brand and has such an amazing following that people will take notice when they release a mix, because you know it's going to be so good.
Interesting to hear your point of view on that one.  Now you look like a man who takes good care of himself.  What is your morning ritual like?  A little wax through the hair?  Some good moisturizer?
Yes, those things take me about two hours before I can go out! [Laughs]  No seriously, I think I'm blessed with a strong body, which I maintain in the gym, also when I'm away on tour.  I try to do that every other day. Here in Miami I took a couple of runs on the beach…that was nice.
As a DJ you must not get that much sleep – how do you deal when you're traveling around for ages and your body just tells you "yo Fedde – it's time for a break"!
Red Bull!  It's the answer to everything! [Laughs] No, seriously, when I do have time off, I make sure that I invest in it and nobody disturbs me. I had January off earlier this year after a hectic 2009 and anybody that wanted me, unfortunately couldn't find me because I was in Thailand on a beach!  But then when I'm back working, it's non-stop and I push it as much as I can. It's hard work and can be exhausting, all the different time zones and traveling, but I love what I do.
When you are at home in the Netherlands, what's the best part about being at home for you?
Actually being able to chill out. I like spending time with my family and friends, catching up, watching DVDs and playing video games. I'm also really into martial arts – it's a great way to center myself and keep fit at the same time. That's when I'm relaxing though.  A lot of the time when I'm at home I'm still working, either in the studio or at the label offices having meetings, sorting things out, stuff like that…
What's the hardest part for you being an internationally, well-known DJ of the moment?
I'd have to say the travelling, definitely. At peak season in the summer, for example last year, I was playing in Ibiza every Tuesday and then had my regular weekend diary, which can be Thursday, Friday, Saturday and Sunday sometimes. It's constantly getting on planes, flying through different time zones, landing, going to a hotel, going to the club, playing, catching a few hours here and there, doing work while I travel and then starting it all again in another country. That's probably the downside of the job I guess. But when you're in the DJ booth, and the club is going nuts, and you got thousands of people dancing and giving you so much energy back, all the travel, that just fades away, because those are the moments that you live for.
Well keep living in the moment Fedde – that's what I say.  Thanks for your time – it was great to finally be able to chat to you!  I'll let you get back to your poolside antics now…don't mind me – I'm just rather jealous…
Thank you and hope you like the new mix cd!