Eurovision 2019 has almost arrived. This year the contest takes place in Tel Aviv, Israel on Saturday, May 18th and seems set to be a corker. Admittedly I have felt a little of the contest's sparkle had been lost during the last couple of years. That in truth, I had become fatigued with it, as a whole. But, my Eurovision mojo has come roaring back for the 2019 season, because it feels like the majority of participating countries have upped their game, giving us lots of good songs. That picking an overall winner will most certainly boil down to what transpires on the evening of May, 18th.
Let's take a look at semi-final heat 1 which takes place on May, 14th, and who we should look out for. This draw is light on big potential winners yet, does have some highlights which we shouldn't overlook.
"Replay" by Tamta (Cyprus)
I am sure that I don't have to jog memories, Eleni Foureira represented Cyprus at Eurovision 2018, with the pop banger "Fuego." It was a hot favourite but was pipped at the post into second place last year. With "Replay" by Tamta, the Cypriot's are hoping to create a hot streak. The track is a similarly upbeat, rousing crowd pleaser. Has Eurovision dazzler daubed all over it. I am thinking this will get a good reception. There is a Bucks Fizz moment where clothes are whipped off during the live performance. I can see "Replay" headed for Saturday's final.
"Sebi" by Zala Kralj & Gašper Šantl (Slovenia)
The Slovenian's have opted for an understated entry this year. Zala Kralj & Gašper Šantl have a mellow, dreamy electronic offering on their hands with "Sebi." This is a charming song, from an obviously young, cute and loved-up couple. It is sung in Slovenian, so us non-Slovenian speakers really have to go with the emotiveness which the song and songstress Zala bring to us. The heartfelt vocals with subtle synth styling will bring to mind Dido for sure.
"Wake Up" by Eliot (Belgium)
Loïc Nottet brought Belgium's most memorable entry in the Eurovision Song Contest in recent years, in 2015 it was his track "Rhythm Inside" which definitely put Belgium pop music on the map for us, here at EQ. Alas for the Belgians the nation failed to qualify last year, so they've taken a look back at what worked for them i.e Loïc Nottet and have found the closest match to him and Troye Sivan. Who they have come up with is this young chap called Eliot. Success rides on the dramatically leaning track "Wake Up." A valiant effort has been made with the official music video, it strikes an emotional chord. However, from what I've heard of the live performance on this one, it could go either way for Eliot. He needs to find the confidence and conviction to help him pitch every note because otherwise, I have noticed he has the tendency to veer towards being a little off key. I like the music video so I pulled this entry out because I felt at the very least, it was worth a share.
"Storm" by Victor Crone (Estonia)
Comparisons have already been made with Avicci for the Estonian Eurovision entry "Storm" sung by Victor Crone. Sure it does smack a similarity to the Swedish DJ's work. When all said and done, the song has light and dark moments in the right places and a sing-a-long chorus attached. It is a much better choice of EDM flavour to bring to the Eurovision stage and is more memorable than what Darude is representing Finland with.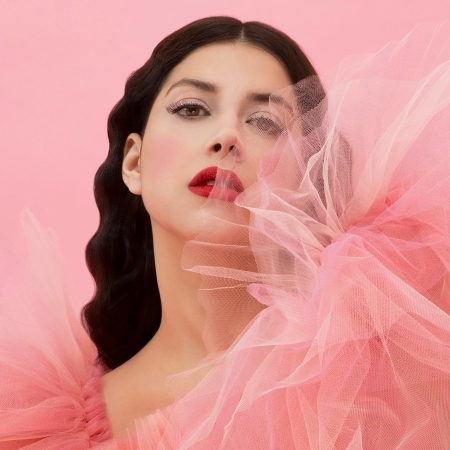 "Better Love" by Katerine Duska (Greece)
Greece is a country who usually end up with a mid-table placing at Eurovision. Favour hasn't shone on them during the last five years where they have failed to qualify twice. I predict a turn of fortune for the Greeks in 2019, "Better Love" sung by Katerine Duska is a soulful song, a co-write from David Sneddon and Leon of Athens. It is the kind of track you'd expect Jess Glynne to earn her next number one hit with. If Europe doesn't warm to this, I would be mightily surprised. A song calling for us to learn to love ourselves, take care of one another and look after the world around us better, will always resonate at Eurovision. The official music video is arty and striking. I have a lot of love for the Greek entry this year.
"Hatrid Mun Sigra" by Hatari (Iceland)
Guaranteed there is without fail one or two oddball entries which make it through to the final. I am not someone who gambles but placing a bet on Hatari from Iceland making selection for Saturday's final seems as safe as houses. This industrial/punk styled electronic-clash of a track is not for the faint-hearted. It is sung, scrub that, screamed in Icelandic. To be honest I found myself more interested in the pounding electronic elements of the song. Eurovision is as much about staging and performance as it is the song and vocal. I know "Hatrid Mun Sigra" is harsh on the eardrums, it is supposed to be but stay with me on this one. Hatari knows how to stage and perform. The bands leather-clad BDSM attire alone will make an impact. Strange shizz happens at Eurovision, don't rule Iceland out of the running just yet!
That's your first taste of the ESC 2019. Stay tuned to EQ for more Eurovision coverage through this week.