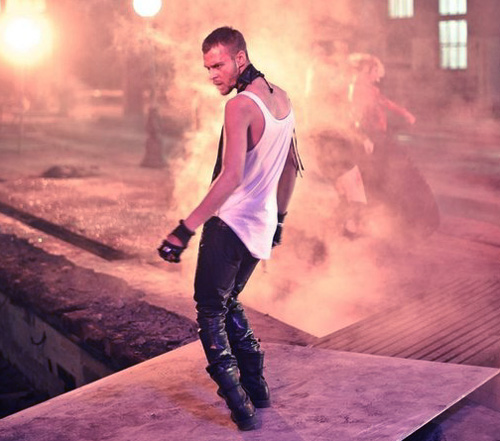 by Raj Rudolph
Max Barskih has literally just unleashed his brand new video for "Z.Dance – Episode 1" and when I say it's not for the faint of heart – I really mean it. With the zombie apocolypse rising, a heroic Max Barskih takes to the streets all Mad Max style to save his special girl from becoming zombie meat pie. If you love TV shows like Buffy, The Walking Dead and Supernatural, well you are going to love this EPIC fusion of pop music and horror – I simply cannot get enough of it.
Max Barskih looks pretty well set to represent the Ukraine at Eurovision this year with "Dance" and personally I'd love to see the routine he puts together for this one – let's hope that happens! Until then, enjoy, Episode 1 of of "Z.Dance" and in the words of Max Barskih himself – "if you don't like it fuck off!"
Note: Max – please make all English version of this video too for us non-Eastern Europeans who love and adore you. Thank you kindly. Update: Max tells us via Twitter that the English version will be online in a few days! Love you Max!