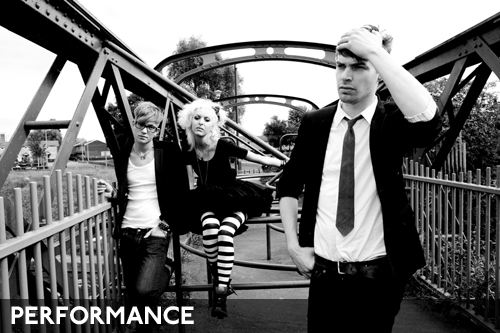 One of the hottest new bands of the moment is the Manchester trio Performance (who are basically Kiss In Cities +1).  Following up their first single release of "Reptile" that we debuted in November, the more-hip-than-hip hipsters are back with a hot new video for their track "The Living".
I totally love the New Order feel around this band.  With stunning visuals, smoldering indie boy looks and a hot blonde quirky lady who reminds me of Alannah Currie of The Thompson Twins in her prime – you can bet that Performance are on my hot top tip.
I'm not the only one in my thinking this band are on the rise too – my matey Sheena Beaston thinks so too.