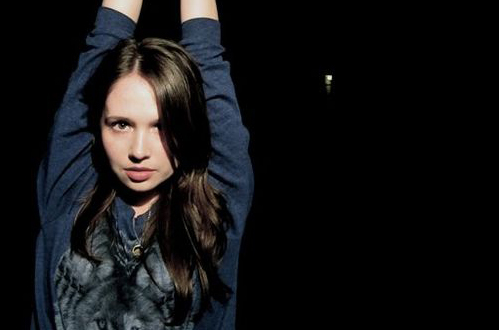 Strike up some sweet lo-fi pop from Norway's Mr Little Jeans
Since surfacing on the web and coming to my attention a couple of years ago with introductory percussion led buzz tracks "Angel" and twinkly glitter dusted synth tune "Rescue Song" that were delivered through Neon Gold Records. Mr Little Jeans AKA Monica Birkeness, has in the interim remained quite low of profile albeit for a couple of cover tracks of Arcade Fire and Beyonce, keeping her profile buoyant and retaining her audience whilst she has been busy working towards her debut album.
Happy news, the album is set to drop this summer and preceding it comes jaunty new single "Runaway". Impressively it's somewhat of dark horse that builds itself into an unsuspecting belter of a tune beginning as a breezy track, lushishly strung together by the lo-fi throbbing pick of a bass guitar which goes forth to blossom into a pretty pop profusion of soft dream woven vocals, set off with the addition of shimmering synths for that extra dose of special.
Deceivingly hooky and sweet, it makes for a perfect rousing re-introduction to Mr Little Jeans.