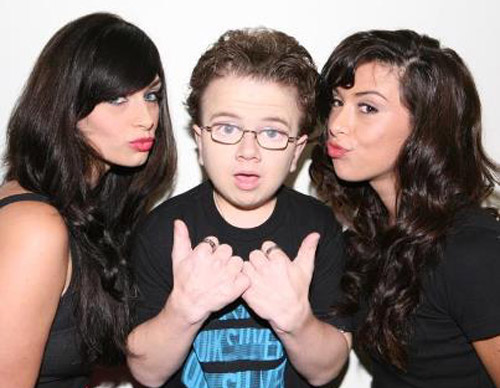 by Raj Rudolph
I LOVE Electrovamp. They're my gurls and I think they are one of the most underrated pop acts that deserve bigger exposure. Perhaps they'll get it too with the release of "Hands Up" their official collaboration with internet sensation Keenan "the dude" Cahill.
Try not to smile ear-to-ear when you watch this music video. It's magic. It might even throw you back to the days of "Hit Me Baby One More Time" ala mizz Britney.
TURN IT UP. GET YOUR GROOVE ON. PUT YOUR HANDS UP!