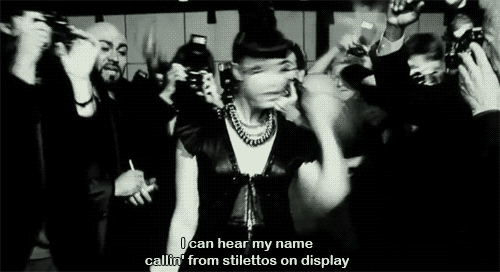 By Javi Lopez –EQ's resident pop culture blogger.
The beautiful Miss Natalia Kills don't stop surprising us. Hold onto your hats, a second video for her fierce song "FREE" was just released. I really like every outfit in this video and the scenary is pure perfection. "Free" – yes, it's a superficial song, as we can see in the video, but with Natalia getting made up by her stylists, photographed, posing like no tomorrow and generally not giving a damn truly catapults her to DIVA pole position.
The first music video featuring. Will.i.am was fabulous, but it could have been better. With this second version of "FREE" – filmed in black and white – it's not boring in the least. We are all used to seeing colourfull videos from her, but the camera work and striking presence of Natalia really is what makes it work here. Go Kills!
Enjoy this second Panasonic video for "FREE" – the third single from Natalia Kills' debut album "Perfectionist"– available now on iTunes.