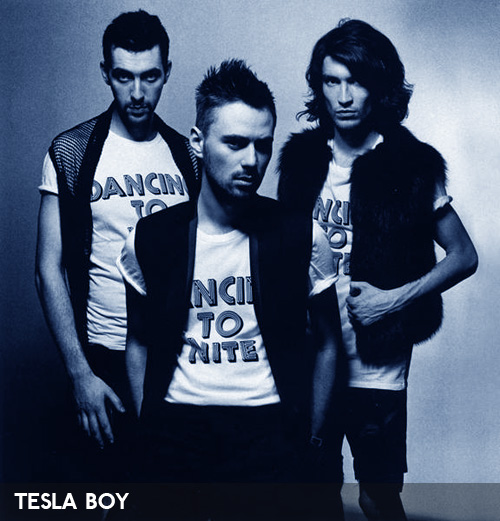 Take a look at this!
One of my favourite new electronic Russian bands Tesla Boy have finally released their promo video to new single "Electric Lady".  I didn't know this was out until EQ reader Kevin M pointed it out to me – so thanks Kev!  
The video is interesting, it's not what I thought the trio would put out for their first video – garnering latex body suits and all, but it gives their music the visual element that it commands.  It's very Daft Punk to say the least (which may be what they are going for), but I'll hold out for their next video to feature the boy's pretty faces I guess.  
Remember too you can get your hands on Tesla Boy's music over on iTunes right now – I downloaded their EP and it's simply one of the coolest pieces of electronica out right now…
Tesla Boy on MySpace.